Dapper Liam Neeson says he still 'feels 40' despite worries over age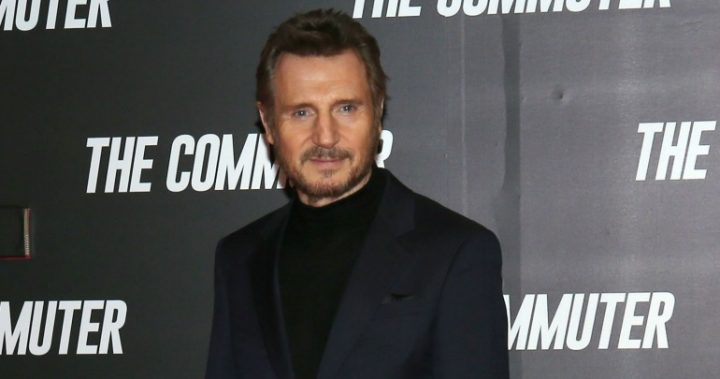 Liam Neeson has admitted his worst habit is worrying about his age – and insisted he feels 40 "inside".
The actor, 65, said he often sees "the glass half empty instead of half full", but he's determined to stop it, and focus on the positives in life.
"I've gotta stop saying to myself, 'I'm 65. I've got to do that," he told People magazine. "It's an Irish thing. Sort of seeing the glass half empty instead of half full. But inside I feel 40. But I sometimes think, 'Who are you fooling? Who are you kidding?' I've got to stop that. Life's good! I'm very lucky and very blessed."
As if to prove his own point, he looked happy and relaxed as he joined stars at the Irish premiere of his new movie The Commuter in Dublin on Friday. Wearing a smart black suit, the Hollywood star stood out as he posed for photos, sporting short, styled stubble on his chin.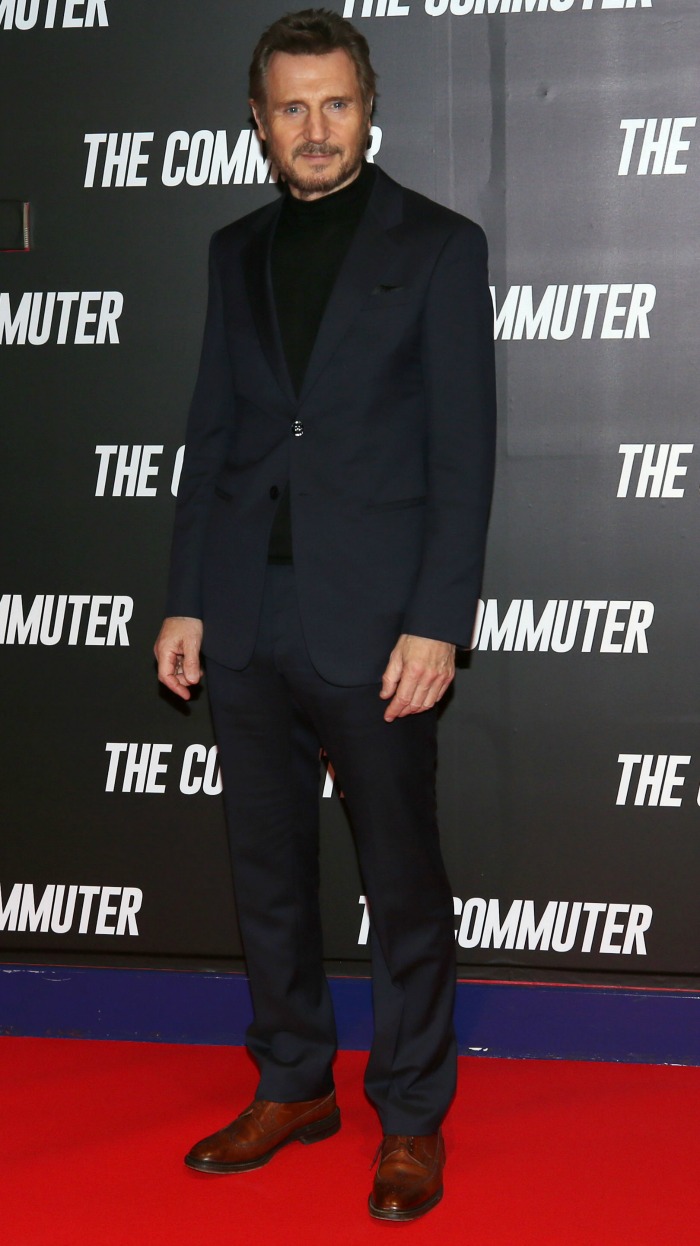 He plays Michael McCauley in the film – an insurance salesman who is told he'll receive $100,000 by a stranger if he can simply identify a hidden passenger on his train home. However, as with his past thrillers such as the Taken series, the film takes a dark twist, and he finds himself caught up in another criminal conspiracy. 
An important message about how you see Starts at 60 on Facebook
The premiere came just hours after Neeson joined President Michael D Higgins in Dublin to receive the Presidential Distinguished Service Award. Posing for photos in a smart suit, he looked suitably proud as he held the award up.
Ad. Article continues below.
But the actor admitted at the time that he has another fear, many people may be surprised about. "My fear, and it´s a genuine fear, is public speaking," he said, according to the Mail Online. "Everyone says 'oh, you´re an actor, you should be good at that'. It´s just not true."
Every passenger is a piece of the puzzle… It could be the person next to you. Catch #LiamNeeson in the action-packed #TheCommuter – NOW PLAYING in theaters. Get tickets now: https://t.co/AOj30oPAeh pic.twitter.com/1ofTg29z4k

— The Commuter (@TheCommuterFilm) January 12, 2018
He went on to say he feels "honoured" and "very humbled" by the award, which recognises Irish talent living overseas.
It comes after Neeson worried fans when he was quoted in September as saying: "I'm like: 'Guys, I'm sixty-f***ing-five.' Audiences are eventually going to go: 'Come on'," appearing to hint at an end to his action movie career. However, he later spoke out to clarify his comments, and insisted he enjoys filming the high pressure movies still.
You can now find all our latest news in our News Junkies Club – Australia here.
Do you agree with Liam Neeson? Should we focus more on life's positives, rather than negatives?