Bindi Irwin shares rare footage of dad Steve on Father's Day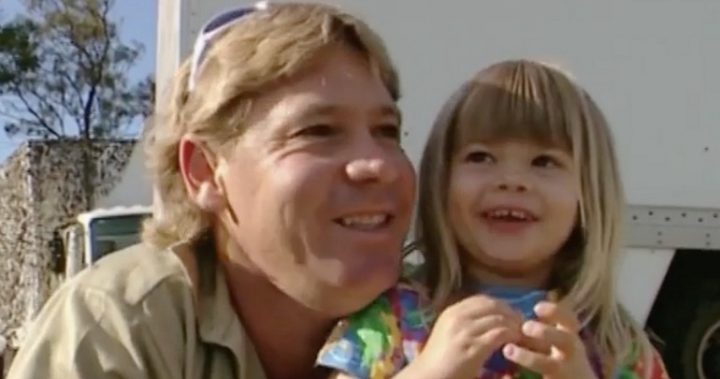 Bindi Irwin has taken to social media to share rare footage of her on-set with her late father and pay tribute to his life on Father's Day.
The 19-year-old wrote a touching message to accompany the short clip, saying she was thankful for everything her dad taught her while he was alive.
"Life is always changing and evolving and I'll always be thankful that I learned so much from my dad," she wrote.
"He taught me to treat every being on Earth the way you would wish to be treated. From the tiny ants to the enormous elephants. We are all connected and must respect each other to live in true harmony. I'll forever be thankful to have had these values passed on to me."
The clip was filmed in 1998 on the set of one of the croc hunter's documentaries.
Ad. Article continues below.
In the clip, Steve talks about how he wants to teach his young daughter to be a wildlife warrior and understand the purpose of all creatures great and small.
Ad. Article continues below.
He would no doubt be proud of Bindi's efforts today. She is now a prominent figure at Australia Zoo and a fierce campaigner for animal protection and conservation.
She's also dipped her toe into the world of entertainment, winning America's Dancing with the Stars in 2015.
In one of her most memorable dances, she and and dance partner Derek Hough paid tribute to her beloved father with a special routine called 'Footprints in the Sand'.
The audience was brought to tears when Derek surprised Bindi by projecting a beautiful black and white photo of her and her dad onto a screen.
Ad. Article continues below.
Although it's been 11 years since the croc hunter died, he is still clearly loved and missed by his daughter.
Are you remembering your father today? Or are you lucky enough to celebrate with him in person?