Andrea Bocelli rushed to hospital after accident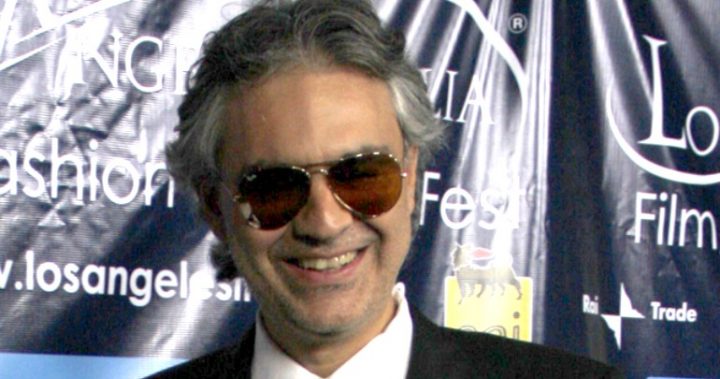 Despite being blind since the age of 12 Andrea Bocelli is known for being rather adventurous.
The classical singer-songwriter's been pictured skiing, windsurfing, rollerblading and much more over the years.
But the 58-year-old ended up in hospital after an accident while horse riding, airlifted by helicopter.
A representative for the Italian tenor told TMZ that he hit his head during the fall but was now back home.
He even tweeted to re-assure his fans he was ok.
Ad. Article continues below.
Carissimi, desidero tranquillizzarvi e dirvi che sto benissimo: si è trattato solo di una banale caduta da cavallo.
Vi abbraccio.
– Andrea

— Andrea Bocelli (@AndreaBocelli) September 14, 2017
Translated that reads as follows:
Dear friends, I would like to reassure you and tell you that I feel great: it was just a trivial fall from a horse.
I embrace you.
-Andrea
Bocelli has been making headlines for other reasons earlier this month.
Ad. Article continues below.
While performing at the Tuscan theatre in Pisa, he achieved a world first, being conducted by a robot. The robot has two mechanical arms and conducts set pieces of  music. The event was part of the first International Festival of Robotics.
Bocelli also performed at the Celebrity Fight Night in Italy, at the Colosseum in Rome, with proceeds going to the Andrea Bocelli Foundation, amongst others. The star studded charity event also featured big names like Steven Tyler, Reba McEntire, Smokey Robinson and Sir Elton John. 
The Andrea Bocelli Foundation, started in 2011, supports those living in poverty or helps overcome barriers caused by illness and disability.
Are you a fan of his singing?