Activist Jesse Jackson reveals devastating health condition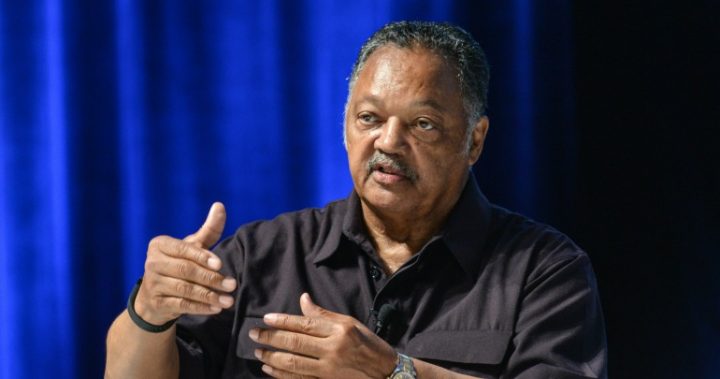 Civil rights activist Rev. Jesse Jackson has revealed that he's living with a life-changing health condition.
On Friday, the 76-year-old released a statement revealing that he's been diagnosed with Parkinson's disease.
The New York post reports that the two-time presidential candidate initially noticed changes to his body three years ago.
"Now in the latter years of my life, at 76 years old, I find it increasingly difficult to perform routine tasks, and getting around is more of a challenge," he said in a statement.
"My family and I began to notice changes three years ago. I resisted interrupting my work to visit a doctor. But as my daily struggles intensified I could no longer ignore the symptoms, so I acquiesced."
Ad. Article continues below.
MAJOR ANNOUNCEMENT to my friends and supporters on my health and the future. pic.twitter.com/JkuDNpxkix

— Rev Jesse Jackson Sr (@RevJJackson) November 17, 2017
Sadly, Jackson revealed that the disease also claimed the life of his father. He also said that it was hard to come to terms with his diagnosis.
He continued: "Recognition of the effects of this disease on me has been painful, and I have been slow to grasp the gravity of it.
"For me, a Parkinson's diagnosis is not a stop sign but rather a signal that I must make lifestyle changes and dedicate myself to physical therapy in hopes of slowing the disease's progression."
Ad. Article continues below.
As it stands, around 10 million people are living with the condition worldwide. In Jackson's home country of America, 60,000 people are diagnosed each year.
Jackson is famous for taking part in civil rights demonstrations with Martin Luther King Jr.
In addition to running for US President, he's also credited for helping with the release of three US soldiers who had been held in Yugoslavia.
People flocked to social media to show their support for the activist.
One person wrote: "Saddened to hear Jesse Jackson has been diagnosed with Parkinson's. Keep hope alive, Reverend."
Ad. Article continues below.
Another message read: "Saddened to hear Jesse Jackson has Parkinson's disease. I know he will fight on with grace and dignity, just as he has over society's greatest struggle with civil rights."
A third person added: "I know the challenges of Parkinson's disease personally. Acknowledging the changes in your health help you to regroup and fight Parkinson's with all your energy. I pray you find the strength to battle the symptoms. I know you're a fighter. I'm praying for you and your family."
Are you shocked by Jesse Jackson's diagnosis? Do you know someone living with this condition?