Breastfeeding in public: Shameless show-off or equality icon?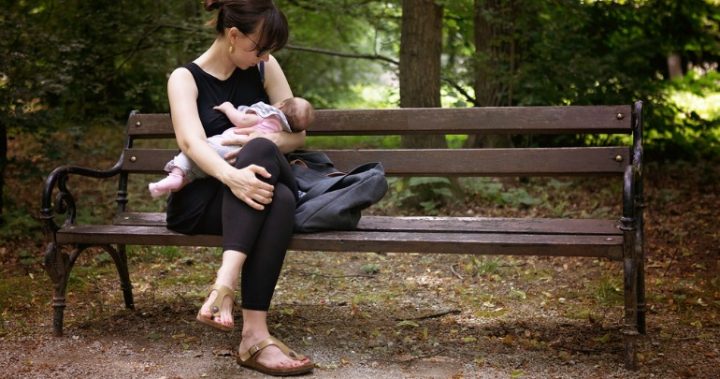 She's not the first woman who's done it and she won't be the last —  but do you think Greens Senator Larissa Waters breastfeeding her 14-week-old baby girl in Federal Parliament yesterday was shamelessly showing off or is she an icon for equality? 
She later tweeted: 
First time I've had to move a Senate motion while breastfeeding! And my partner in crime moved her own motion just before mine, bless her

— Larissa Waters (@larissawaters) June 22, 2017
While she was praised on social media for paving the way for women to be allowed to breastfeed at work, some people weren't impressed. 
Ad. Article continues below.
One person with an aversion to punctuation and grammar wrote: "Not a good look you may think its clever but believe me Waters will be remembered in Politics as the dumb B*tch with the big t*ts with an ego that was 5 feet infront (sic) of her brains all the best next time round she is a goner but she is already aware off (sic) that hence the exhibition Regards."
Waters posted the offensive comment on her own Twitter feed, captioning it "Lol 'Regards' ".
But do you agree that Waters breastfeeding in Parliament while passing a motion in the Senate was an "exhibition" or her right? 
This isn't the first time Waters has made parliamentary history; back in May, she became the first woman to ever breastfeed in Parliament. 
In Strasbourg where the European Parliament is held, Italian MEP Licia Ronzulli has been taking her daughter to work since September 2010 when she was just six weeks old. 
Ad. Article continues below.
Ronzulli has expressed surprised in the past over the reaction, after pictures of the politician voting with her then infant daughter in a sling caused a media frenzy: "We've been doing a lot, a lot of work in the European parliament and there was no interest in the press. Then I come with my baby and everybody wants to interview me," she said at the time.
Ronzulli has also said that her decision to bring daughter Vittoria into vote was not a "political gesture but a maternal" one, based on the fact she was still breastfeeding. 
But do you see it that way? 
In 2009, another Greens senator, Sarah Hanson-Young made headlines when her then two-year-old daughter Kora was physically removed from her arms and ejected from the Senate chamber. 
Since then, Waters instigated changes to Senate rules last year and extended already existing rules that allowed breastfeeding in the chamber, to include allowing new mums and dads to briefly care for infants while on the floor of parliament, with the House of Representative making similar changes. 
Do you think women should be allowed this right? Or is this just another politician, shamelessly seeking attention?