Bette Midler 'fat shames' Trump sons over bad photo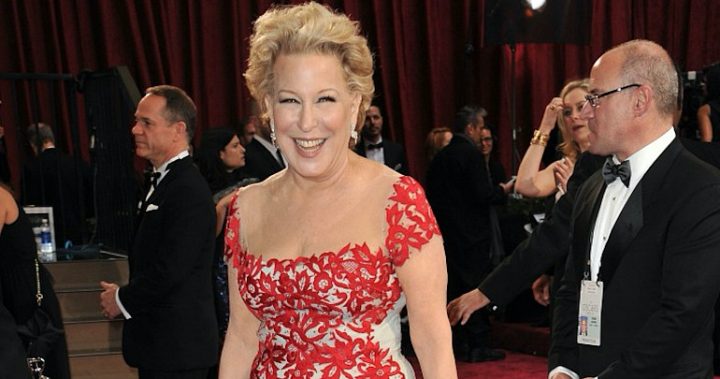 We all have photos of ourselves we'd rather never see the light of day, but unfortunately for Eric and Donald Trump Jr their awkward pic from the past has been plastered all over the internet.
Singer Bette Midler was one of most high-profile names to share the photograph on social media overnight, writing "Words. Fail. Me" above the image on Twitter.
The photo appears to have been taken at an event a number of years ago.
Words. Fail. Me. pic.twitter.com/18PBftBOD9

— Bette Midler (@BetteMidler) July 10, 2017
Ad. Article continues below.
It quickly went viral with thousands of people commenting and sharing the image around the world.
While many were reduced to fits of laughter and draw comparisons between the men and cartoon characters Beavis and Butt-Head, others accused Midler and Co of fat-shaming the young Trumps and bullying.
— k mcghee (@kmcghee62) July 10, 2017
"I love you Bette, but you'd be angry if they made fun of the looks of a Dems kid (I know it's been done). Please don't stoop to their level," wrote one woman on Twitter.
Ad. Article continues below.
Others said they were disappointed she has focused on looks, considering her criticism of the president for his brash words about females' bodies in the past. 
While Trump's daughter Ivanka has taken a lead role at the White House, Eric and Trump Jr have stayed behind to look after the family business until their father returns. 
However, they are both particularly active when it comes to criticising their father's opponents on social media.
Do you think Bette went too far this time? Or is it just a bit of fun?