Airline bows to pressure to ban trophy animals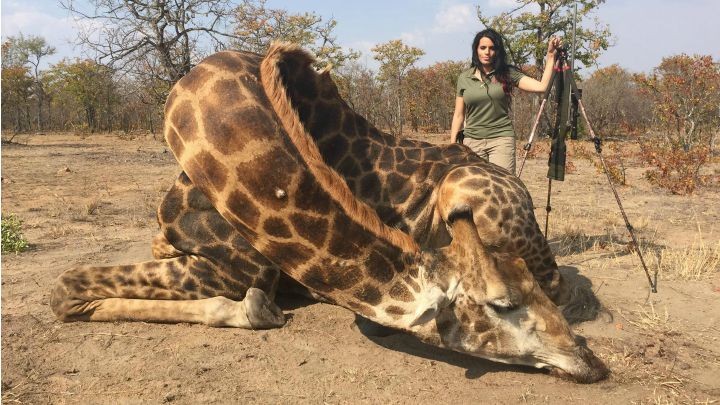 As public pressure grows for action on the hunting of so called African "trophy" animals, hunters have fought back with the argument the sport is legal.
One possible way to prevent – or at least reduce the appeal of – huntings elephants, giraffes and lions is to stop the hunters from bringing their bounty home, and several airlines have indicated they will ban the transport of trophy-hunting kills.
But the stance of airlines including Air France, KLM, Iberia, IAG Cargo, Singapore Airlines and Qantas has so far been undermined by one carrier, Delta Air Lines, the only service that operates directly between the United States and countries in Africa.
The airline has so far refused to say it will prevent safari hunters brining their prizes home.
However, following the death of Cecil the lion in Zimbabwe, a petition was launched on Change.org that has forced the airline's hand. The petition gathered 395,244 signatures with lightening speed, calling for the airline to end the transport of exotic animal hunting trophies.
Ad. Article continues below.
A statement by Delta, published in the New York Times reads: "Effective immediately, Delta will officially ban shipment of all lion, leopard, elephant, rhinoceros and buffalo trophies worldwide as freight.
"Prior to this ban, Delta's strict acceptance policy called for absolute compliance with all government regulations regarding protected species. Delta will also review acceptance policies of other hunting trophies with appropriate government agencies and other organisations supporting legal shipments."
Americans make up the bulk of non-African game hunters and this is certainly a important step in the right direction towards stopping the killing of these animals for sport. But will it be enough?
The woman pictured above has become the target of thousands of comments, both for and against game hunting, as she continues to share images of her recent hunting trip on social media.
Sabrina Corgatelli, from Idaho in the US continues to insist hunters are not "cold-hearted killers".
Ad. Article continues below.
Do you think an airline ban on transporting trophy animals will stop this practice?