5 essential apps to help you land the job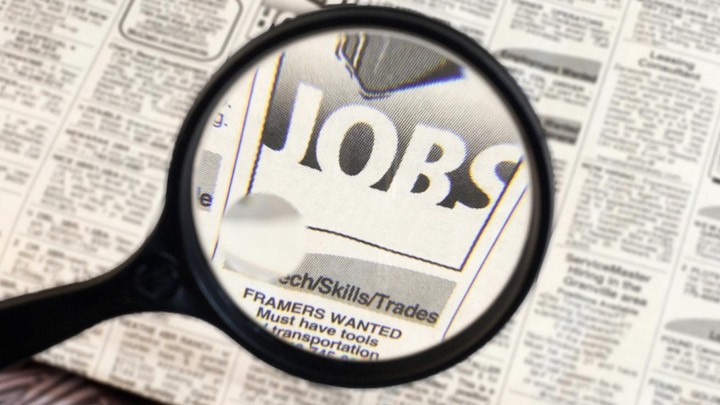 Getting a new job can be hard especially if you've been out of the workforce for a little while.
Thankfully modern technology has made this easier through the development of useful apps, which employers around the world frequent in order to find new recruits.
The following is a list of essential apps that you should download if you have a smartphone or tablet, and are looking for that new employment opportunity.
1. SEEK – Free
Ad. Article continues below.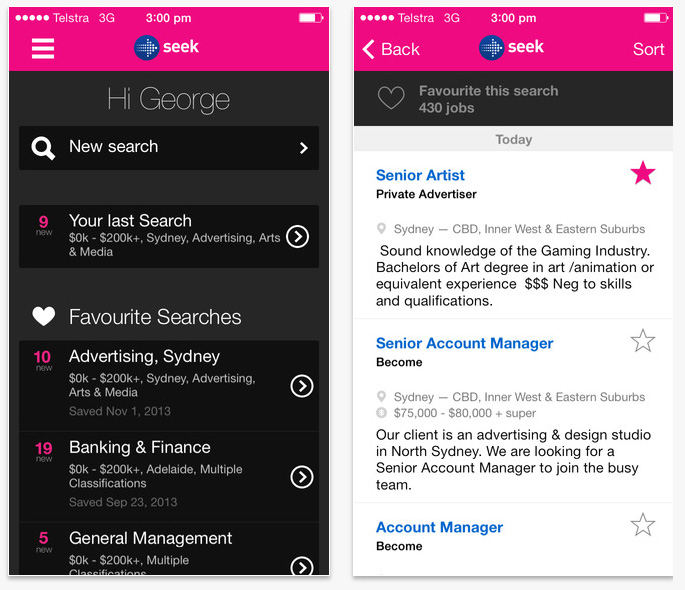 Over the last 12 months, SEEK helped facilitate over 25 per cent of total job placements in Australia. This is much greater than any of SEEK's competitors, making it the clear industry leader and subsequently the most successful job placement website around.
SEEK lets users create an account. From there you can set what preferences you want in terms of industry, location and salary. Users also choose if they want casual, part time or full time work.
The website then uses all this information to summon jobs that would be suitable for you and lets you apply for them on the spot. Another useful feature allows users to favourite a particular job search so that you don't have to keep typing in the same information each time you log in.
If you want a job, then SEEK is a must. Available for all smart devices including tablets, iPhones and Android phones.
Ad. Article continues below.
2. Monster – Free
Monster is similar to SEEK, but has a crucial difference.
It specialises in connecting potential workers with employers WORLDWIDE.
Ad. Article continues below.
Yes, the website tries its very best to tailor itself to finding you the right job wherever it can. Want to work abroad? Want to work along the Venetian canals? Well Monster may be just what you need.
The website allows you to customise the location and pay of the job you are after, while also letting users save potential jobs under different categories e.g. by industry, date or salary.
With nearly 3000 new jobs posted every minute, Monster offers a virtual buffet of listings for you to choose from. Available to download on your smartphone or tablet.
3. Indeed – Free
Ad. Article continues below.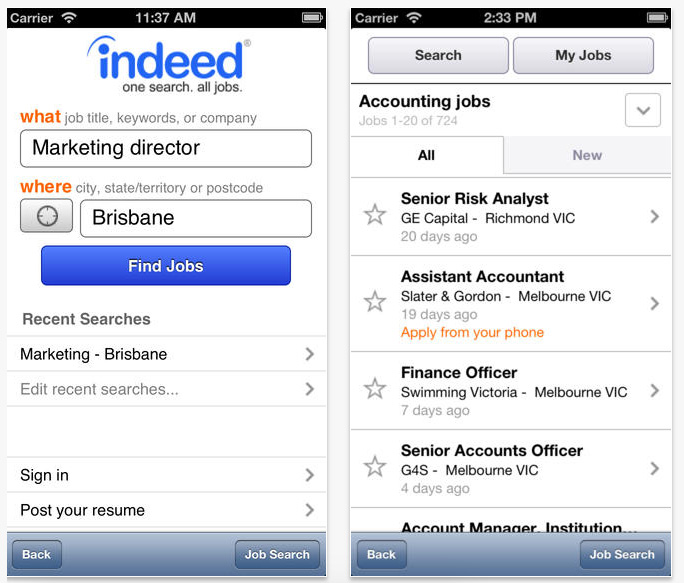 Indeed is another Aussie based job finding website. It's a powerful job search aggregator that collects job listings from all the major job search engines and job boards into one convenient location for you to review.
Indeed allows you to save or email your favourite jobs, follow favourite companies to get the latest jobs and news and lets you have the newest jobs delivered to your inbox. While these features may sound similar to Seek, it is important to appreciate that not all jobs are listed in the one place. So the more apps you download and join, the more jobs you get to see! Available on iPhone, Android and iPad.
4. LinkedIn – Free
Ad. Article continues below.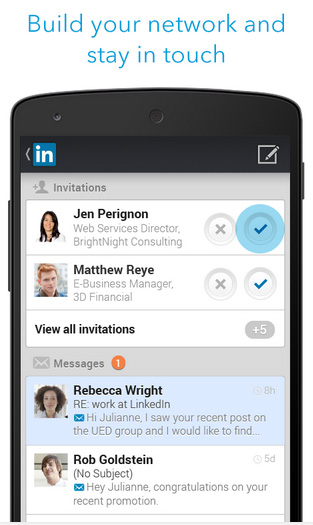 Simply looking for jobs sometimes just isn't enough.
LinkedIn is a great networking site that allows you to create a profile and put up all of your professional experience in one place. Think of it like a electronic resume displayer.
The beauty of LinkedIn lies within the ability of potential employers to actively come to you and view your profile. If they like what they see they may just message you with an interview opportunity.
Similarly, you can find industry professionals and chat to them about what they are looking for in potential employees.
Ad. Article continues below.
So what are you waiting for? Put yourself out there! Available for download on iPad, Android and iPhone.
5. BeKnown – Free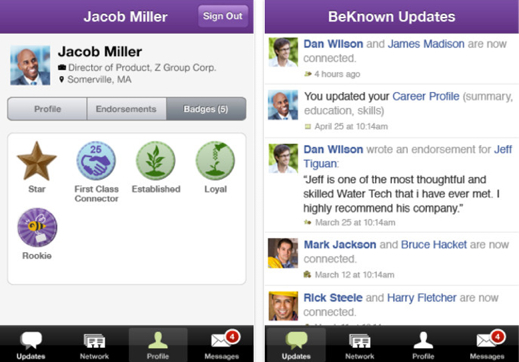 BeKnown, by Monster.com, is the professional networking app for Facebook.
Ad. Article continues below.
BeKnown makes it easy to tap into new professional opportunities anywhere, anytime while carefully leveraging the power of your current social network. So if you're a avid Facebook user and love putting yourself out there, this app is for you.
Available on iPhone only.
Are you looking for a job? What types of jobs are you currently looking for? Have you had any success using apps like these? Let us know in the comments below