What happens to my super if I die?
Sponsored Content
Money
2 years ago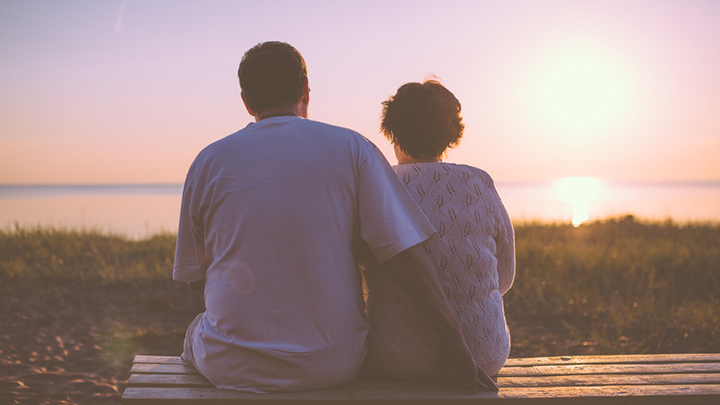 If you have recently retired, or are soon to retire, death is probably the last thing on your mind. It's all about making the most of the years ahead.
But a little peace of mind can be important. And for those of us who have that nest egg invested in a super fund, it's a vital question to ask: if I die tomorrow, who gets my super?
The answer isn't as clear-cut as you might think. Even if your will is up-to-date and your affairs are otherwise in order, you may need to take that small extra step to make sure, should the worst happen, that your loved ones are looked after.
We spoke with Julie French, a financial planner with AustralianSuper, about the simple, important ways you can find that peace of mind.
Who do I currently have listed as my beneficiary?
As super is held under a trust, it is not left via the Will unless you nominate to leave the funds to your legal personal representative, which means the executor or administrator of your estate.
"You have several options in nominating to your super fund where you want your money to go," says Julie.
If you are unsure which option you've chosen, this is very easy to check. This information will be listed on your latest annual statement. If your fund allows members to log in, you will be able to check online.
Regarding nomination, your super account has three categories:
No nomination.
A non-binding nomination.
A binding nomination.
You can nominate the following people as beneficiaries:
a spouse (including de facto and same-sex)
children of any age (including adopted and step-children)
interdependent (someone who lives with you and shares a close personal relationship where one or both of you provide for the financial and domestic support and personal care of the other)
other financial dependents (such as someone who relies on you financially)
your legal personal representative (who will be the executor of your estate as stated in your Will)
Your fund will have a fact sheet outlining beneficiaries.
What happens if I haven't nominated anyone?
This, according to Julie, is not the best option. "If you have not nominated a beneficiary, the Trustees of the super fund, will have to decide the most appropriate beneficiary. If in your personal situation, there is no appropriate beneficiary, the funds would be left to your estate and the Will would outline where the funds would go."
While super without a beneficiary nominated can still ultimately end up in the right hands, the Trustee will have to decide who receives your funds if you do not nominate a beneficiary, and as such this may not meet your preference."
What is a non-binding nomination?
In this scenario, your super fund has your wishes on record. "You tell the super fund via a nomination 'I would like to leave x per cent to a spouse/partner, minor or adult child/children or to my estate."
You will need to check with your super fund exactly who your beneficiaries are allowed to be; generally, this is limited to your dependents. A quick phone call or visit to your fund's website can usually clarify any uncertainty.
"For a non-binding nomination, as you have indicated a preference, the Trustee will still need to confirm that there are no other beneficiaries entitled to any of the funds. As such there is no guarantee that will go where you nominated. Whereas if it's a valid binding nomination, the funds will be forwarded to your nominated beneficiary/ies."
"For example, you may have a spouse but still want to leave some of your money to a non-dependent adult child. If it's a non-binding nomination, then the super fund has to assess if this is appropriate."
However, if it's a binding nomination, "the super fund is required to make the payment as directed".
When is a binding nomination necessary?
This is the safest option, as it legally binds a fund to get your super to the nominated person.
"If your situation is simple, i.e. if you were married for 40 years with no children, you may decide you do not need a binding nomination. But if you've been married three times, have adult children and/or a complex situation, then it is very appropriate to have a binding nomination."
"A binding nomination can also say 'leave it to my executor, and my executor will use the will."
This may involve a small fee and will need to be updated every three years. You can adjust your nomination at any time if your situation changes.
Your fund will also send reminders when this binding period is about to end, ensuring it can easily be updated or renewed over the years to come.
Have you taken the time to protect your super from a worst-case scenario?
This article has been sponsored by AustralianSuper Pty Ltd ABN 94 006 457 987, AFSL 233788. The views expressed are those of Starts at Sixty and the interviewee, and not necessarily AustralianSuper. For more information, please visit the AustralianSuper website.
Important information: The information provided on this website is of a general nature and for information purposes only. It does not take into account your objectives, financial situation or needs. It is not financial product advice and must not be relied upon as such. Before making any financial decision you should determine whether the information is appropriate in terms of your particular circumstances and seek advice from an independent licensed financial services professional.