Top tips for readying a loved one's finances for residential aged care
Sponsored Content
Money
11 months ago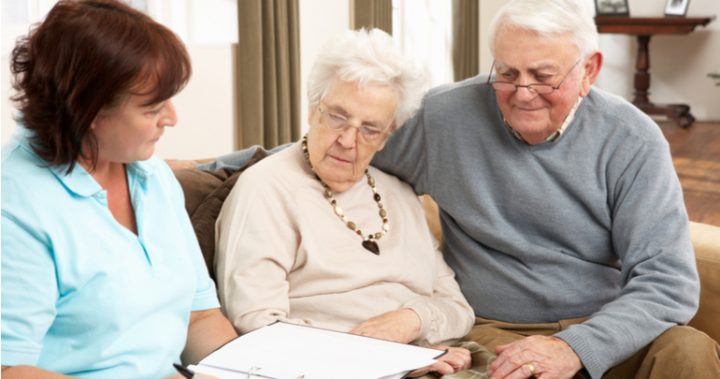 Preparing your own or a family member's finances for moving into residential aged care can seem daunting, but thinking ahead is often the key to avoiding greater stress at what's already a difficult time.
Uniting has a handy checklist to ease the process.
Check the government's aged care website
Refer to the Australian Government's My Aged Care website or phone their contact centre on 1800 200 422 within Australia. It provides a lot of useful about residential aged care and how the costs work, as well as a service finder and an aged care fee estimator.
Make an appointment with a financial adviser
Don't make the mistake of trying to save money by doing your own financial research online with regards to the best ways of funding residential aged care. Each person has different needs and requirements and so it's important to get help from someone who is qualified and experienced at navigating the sometimes-complex aged care system. You can even access financial planning services affordably through Centrelink.
Get your financial means assessed ASAP
When you or a family member move into residential aged care, you'll be required to do a means-tested assessment – the assessment can be found on the My Aged Care website at www.myagedcare.gov.au or you can phone the My Aged Care contact centre on 1800 200 422 for a copy to be sent to you.
This assessment will determine your daily care fees as well as if you are eligible to receive any assistance from the government with your accommodation costs. You can choose not to complete this, but it will result in you being charged at the maximum price for any place you move into.
Once you have completed your assessment, you will be issued with a 'means confirmation letter'. Show this letter to care providers so they can work out how much you'll pay at their home. It's better to do your assessment early so it is out of the way, but be aware the letter does have an expiry date so you may have to do it again if it's too soon.
That said, don't put if off – prepare now when you have got the time, because there will be a lot other things to do when you or your relative need to make the move into residential aged care.
Check costs online before you go to an inspection.
Each care provider must advertise what their costs are. You can find their charges by either asking directly, or you can check on My Aged Care website at www.myagedcare.gov.au. This allows you to start planning before you even put your coat on and leave your house, and prevents you wasting time at residential options that aren't in your price bracket.
Shop around for a residential solution
As well as knowing the costs of an aged care residence, ask the provider for information on the services offered. Each provider must provide information sheets on exactly what you get for your money – which makes it easier to compare them with others.
Get the paperwork checked out!
When you move into a residential home, you'll be required to sign an agreement. Ask providers for these agreements in advance and don't just read them yourself – have your solicitor and financial advisor read them for you too. This will help prevent you being forced to pay unexpected costs later.
Don't let your finances define your choices
Some people will have their accommodation costs paid in full or in part by the government if they are deemed to be on lower means. So, don't be put off from viewing a home because you think you might not be able to afford it – you may be eligible for assistance with the cost.
Ask the accommodation provider to outline the various payment options available, because you may learn of a solution that you previously hadn't considered.
Have you helped a loved one prepare for residential aged care? What was the biggest challenge you encountered?
The information is up to date as at 18 July 2017 and may be subject to change.

Choose what's best for you During the month of November, anyone who signs up to an Independent Living home with Uniting will receive downsizing consultancy free of charge. With more than 550 services across NSW and the ACT, our team are here to help find support that's right for you. To find out more about Uniting or talk to us about the healthy ageing, lifestyle or care option that's right for you, call us on 1800 864 846.
Important information: The information provided on this website is of a general nature and for information purposes only. It does not take into account your objectives, financial situation or needs. It is not financial product advice and must not be relied upon as such. Before making any financial decision you should determine whether the information is appropriate in terms of your particular circumstances and seek advice from an independent licensed financial services professional.