The reasons why you're paying too much on your mortgage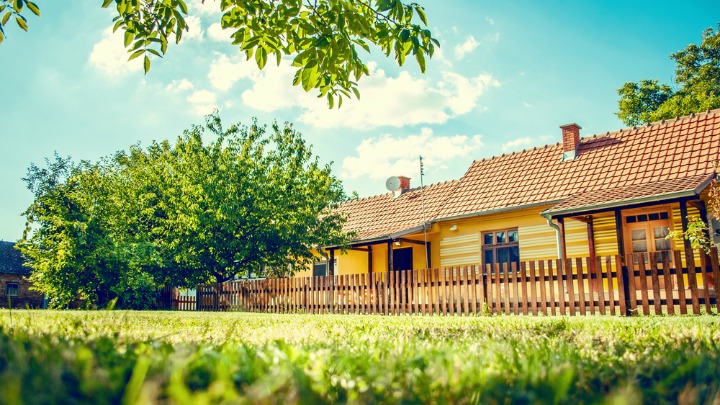 Anyone with a mortgage knows it is one of your largest monthly expenses, but how many of you are proactive in searching for the best deal to save you as much money as possible?
Recently it was revealed up to 83 per cent of homeowners are paying too much on their home loan simply because they haven't taken the time to secure a good deal.
You're paying too much if you fall into one of these four categories.
1. Your annual rate is 4 per cent of higher
Interest rates are pretty low in Australia right now and you could be saving yourself hundreds of dollars a month just by refinancing your mortgage to reduce your interest rate. It pays to shop around, especially if your current rate is higher than 4 per cent.
2. Your variable-rate mortgage has changed
If you find that your variable-rate (also known as adjustable-rate) has been reset to a higher rate or your introductory rate has expired, you might be feeling put out by your new monthly payments. You might want to get in touch with your financial institution to discuss what standard variable and/or fixed rate home loan terms are available that could save you money.
Ad. Article continues below.
3. You have improved our credit rating
If you had a poor credit rating when you first applied for your mortgage it might have resulted in your paying a higher rate of interest, or you could have been handed higher fees and rates. If that situation has change (i.e. you've been able to improve your credit rating) you should investigate what opportunities are available to you to reduce your rate and get a better deal on your loan.
4. You've got more income
One of the biggest factors when it comes to figuring out the terms of your loan and the rate and fees applicable is the total cost of your mortgage. If you have improved your incomes you can apply to reduce the rate and the total payable interest. You could also refinance to a product with an offset account or another account that would allow you to make extra repayments so you can pay your mortgage off faster.
Is paying off your mortgage a financial priority? How often do you reassess your mortgage position?
Important information: The information provided on this website is of a general nature and for information purposes only. It does not take into account your objectives, financial situation or needs. It is not financial product advice and must not be relied upon as such. Before making any financial decision you should determine whether the information is appropriate in terms of your particular circumstances and seek advice from an independent licensed financial services professional.