Supermarkets take price war to next level on these Christmas items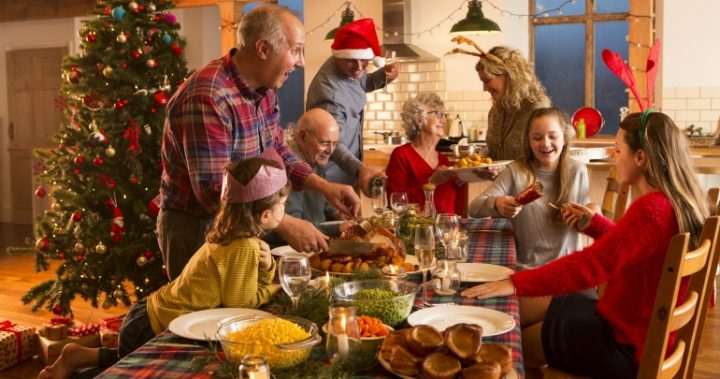 You might be thinking about gathering the family together this Christmas time and if the festive lunch or dinner is to be held at your place you might also be thinking about just how you are going to get everything sorted and still meet your budget.
Well, Coles and Woolworths are hoping to help you out, recently announcing that they will be slashing the prices in-store to give you the cheapest Christmas feast.
According to the Daily Telegraph the nation's supermarket giants are at war over price cuts on Christmas products.
Coles claims it will save you on a basket of Christmas products — including frozen tiger prawns, panettone and home-brand frozen turkey — an average of $13.64.
While Woolworths says if you are looking for a large roasting tray, Gravox Gravy Liquid or Bulla cream it is the place you should be shopping.
Ad. Article continues below.
"Coles is committed to making this the best-value Christmas in years," Cols boss John Durkan told the Daily Telegraph.
Steve Donohue says Woolworths "is confident we're delivering the best value, quality and service for our customers this Christmas".
Just what is on special?
Coles and Woolworths are determined to bring you the cheapest products for Christmas, which includes:
Prawns
Panettone
Frozen turkey
Chocolates
Plum pudding
Pavlova
Cranberry sauce
Ad. Article continues below.
How do they stack up?
Well, when you take into consideration the 29-odd Christmas products listed by Coles as being 'on special' it reveals that the prices are similar — if not the same — at both supermarkets on 50 per cent of items, including the dessert favourite pavlova.
That said, the final tally for the shopping list according to the Daily Telegraph is $155.89 when you shop at Coles and $169.53 when you shop at Woolworths.
Have you started shopping for your Christmas feast? What things are on the menu? Where do you do the bulk of your shopping? Do you have a budget that you try to stick to?
Important information: The information provided on this website is of a general nature and for information purposes only. It does not take into account your objectives, financial situation or needs. It is not financial product advice and must not be relied upon as such. Before making any financial decision you should determine whether the information is appropriate in terms of your particular circumstances and seek advice from an independent licensed financial services professional.