Super-duper holidays are a myth, report finds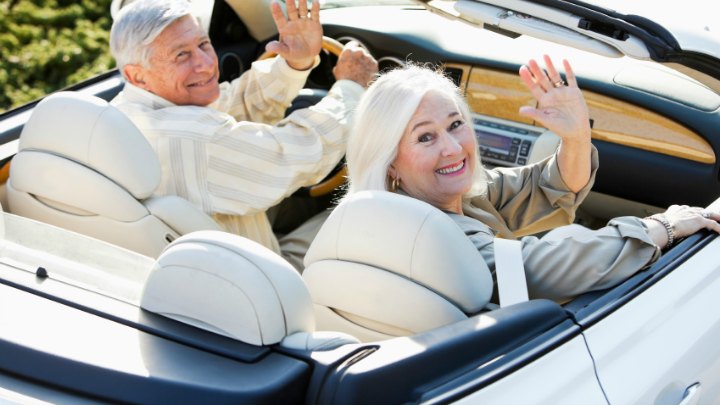 The Productivity Commission has found that an enduring urban legend is in fact just a myth. In a report into retirement policy, which was released on Tuesday, the commission was tasked to explore the impacts of raising the age at which people can access their super.
Along the way, they checked in on the story of the retirees who blow all their superannuation on an no-holds-barred overseas trip, or epic around-Australia adventure in order to qualify for the pension.
The commission found almost zero evidence that some retirees and their advisors were aggressively restructuring their affairs to tap into pensions.
While it's true some 30 per cent of Aussie over-60s were withdrawing lump sums from super, it was most likely use to pay off debt or purchase something that would last through retirement.
Productivity Commissioner Karen Chester told The Australian Financial Review, "Some commentators have suggested that super lump sums have been problematic, but when you look at the data more than 70 per cent have been taken as an income stream".
Ad. Article continues below.
"Most folks are actually quite prudent," she added. "There is little or no evidence of squander and that which is spent is spent on things to help retirees in retirement".
The Superannuation Policy for Post-Retirement report also found that if most people delayed retiring for just two years, they would do so with at least 10 per cent more in their super fund.
It also found that raising the preservation age to 65 would put $7 billion back into the budget.
One surprising finding was that more than half of men and a third of women between ages 60 and 64 were pushed into retirement whether they were ready or not. This was due to ill health, the loss of a job, or the ill-health of a spouse.
The report steers clear of any political debate about current concessions but does criticise the lack of policy direction from the federal government on superannuation, saying it is hard to know how to design good policy when there is an "absence of clear and prioritised objectives" coming from Canberra.
Are you offended anyone even thought you would blow your super on a big holiday in order to get the pension? Have you heard of anyone doing this?