Australians raiding super to fund weight loss and other surgeries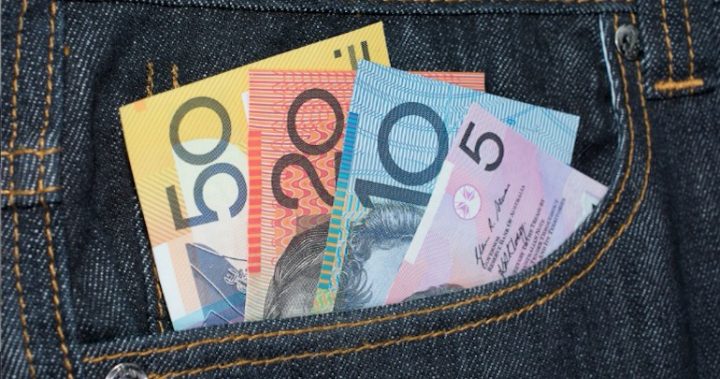 Spiralling out-of-pocket healthcare costs are one of the drivers behind a worrying trend that is seeing more Australians raid their superannuation accounts early.
A recent Treasury discussion paper found that the number of applications for the early release of superannuation on medical grounds, increased from 4,000 in 2010-11 to 22,000 in 2016-17. This five-fold increase in the number of applications equated to a total of more than $200 million being withdrawn from superannuation accounts.
According to The Australian, weight-loss surgery was the main reason drew people down on their superannuation early, with over 8,500 sleeve gastrectomies funded last financial year.
The Department of Human Services can approve the early release of a portion of super on compassionate grounds to pay for medical expenses, mortgage repayments, disability, palliative care and funeral costs for a dependant.
For the payment of medical treatments to be approved, the applicant must have a life-threatening illness or injury, acute or chronic pain or an acute or chronic mental illness. The applicant must also be able to show that they can't pay for the treatment any other way, such as selling assets or using savings.
Ad. Article continues below.
The government is working in a number of ways to address the issue, with Health Minister Greg Hunt announcing a reform package for private health insurance last October, which includes establishing an expert committee to consider out-of-pocket costs.
Read more: How to avoid bill shock with out-of-pocket surgery expenses                                                      
Additionally, Revenue and Financial Services Minister Kelly O'Dwyer has ­ordered Treasury to look into the rules around the early release of superannuation and report back in March. 
"The current rules governing early release of superannuation on financial hardship and compassionate grounds have not changed substantially in the last 20 years," Ms O'Dwyer told The Australian.
"For this reason, the government has announced it will review these rules to ensure they are fit for purpose and strike an appropriate balance between protecting people's retirement savings and giving a lifeline to those facing genuine hardship, whilst ensuring the rules can be administered ­fairly and effectively," she said.
Ad. Article continues below.
Despite the strict rules around accessing superannuation, 31-year-old Lauren Rouse found it quite simple to apply to access her nest egg to pay for weight-loss surgery.
The West Australian reported that the young mother, who tipped the scales at 133kg, had tried time and time again to lose weight through dieting, but that after consultations with her doctor, agreed that surgery was the only viable option for her situation.
"They say to allow 28 days for the letter to come in to say you've been approved, I was lucky mine was eight days. Then I sent that letter off with the forms to my super fund and within one week I had the funds in my account," Rouse said.
Anyone considering dipping into their superannuation fund should consider the tax that will be applied to the withdrawal – as well as the long-term impact of withdrawing funds from their nest egg.
With the continuing issue of growing healthcare costs, and the rise of obesity in Australia, this form of funding weight-loss surgery may become even more common.
Have you had to pay for surgery using your superannuation funds?
Important information: The information provided on this website is of a general nature and for information purposes only. It does not take into account your objectives, financial situation or needs. It is not financial product advice and must not be relied upon as such. Before making any financial decision you should determine whether the information is appropriate in terms of your particular circumstances and seek advice from an independent licensed financial services professional.