Saving money on the pension – our community's tips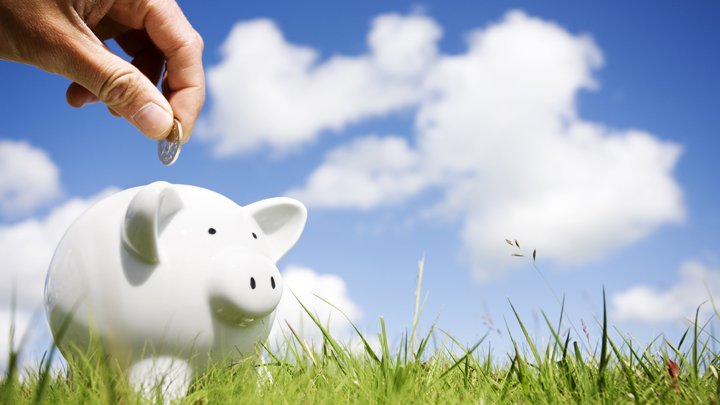 On the 3rd of November, we asked you, "What are your tips and tricks for saving money and living happily on the pension?" and the response was overwhelming. Whether we live solely on the pension or have super and assets, we are all trying to get by and save money where we can.
Here are the best responses we received – thank you all so much for commenting! *some have been edited for brevity and grammar*
Wendy Thompson: I can't live on the pension… re-educated myself and took on a new career at 61.
Robyn Taafe: Try to pay bills fortnightly. Not on a plan; pay what you can afford. My electricity bill has just come in and I am $103.00 in advance.
Diane Sanders: Try to shop on a Tuesday as supermarkets have lots of reductions on meat, fruit and veg. Sunday late afternoon is good as well. Put money off utilities on pension day to avoid big bills in one hit. Combine several things to do on a trip into town: doctor's appointments, banking, groceries etc.
Ad. Article continues below.
Paula Woodley: Sit down once a fortnight and pay $20, $50, whatever you can manage by BPay on all utilities so you don't have massive surprises. Always BPay more on power/gas bills in winter. Write all transactions in a book with Reference number and date. Living on just the pension is not easy but this system is a help in avoiding massive bills. I also pay fortnightly my council rates and water.
Corinna Marchesani: Don't live above your means, and remember to enjoy the things that are free. I've been belittled and called "homeless" because I rent, that person's life is all about money and things. I don't judge myself by what I have or not, I judge myself by how I treat others; I'm happy, she's not. That alone speaks volumes. 
Jann Voigt: When I go to Coles I always look for marked down meat. You can get some bargains and when I cook I always do extra for the freezer – lots of soup with a marked down chicken, no takeaways either.
Ad. Article continues below.
Pammy Jane Cullen: I am on DSP of which half goes in rent. I had to make some tough decisions. Moving into cheaper housing was not an option. Because I live within 70 metres of the supermarket mall and the bus stop; a little bit further to church. I wasn't using my car so decided I didn't need it. Savings there. I have great friends that pick me up whenever I need transport to something. I also reviewed my spending and paying bills. Pay half my phone bill each pension, my electricity fortnightly; my next statement will be paid in full prior to receiving it. I also get my statement electronically, saves me 2%, pay on time another 2% in total I get 17% off my power bill, that never gets over $300 for the quarter. I do not have a credit card to use, if I can't afford it I go without it. Food shopping I buy according to special, meat on markdowns, eat more eggs. I do not buy takeaways or fast food. My only sacrifice is dining out, these days I go on discount days, or just have coffee, don't need the cake, order entree size instead of mains where possible. I soon realised most of my friends were already doing these things so now we are all of the same thinking.
Leonie Woolley: It is difficult but I try. I am "lucky" in that I am vision impaired and legally blind so have a free travel pass and can't drive so don't have running expenses. I give my daughter petrol money every so often. I pay a mortgage albeit only low payments. Cook extra for freezer. Avoid stops (I am reformed shopaholic). As long as I can meet my bills I will be fine.
Ad. Article continues below.
Pat Lowe: I am on a pension. We pay our rent every fortnight and I put all my change that I get every time I come back home from town into a money jar. When it's full I go to the bank. That is my savings. I prepay my power bill and Centrelink pays it for me. I buy all my laundry and bathroom stuff from the Reject Shop – way cheaper! The fruit shop has a table with reduced fruit and veg, and the rest of my food I buy at IGA and they deliver as I don't have a car and don't smoke and don't drink either so that saves money. 
Jacqui Aplin: I am on a widow allowance which is equivalent to unemployment money. I live in a one bedroom qld housing unit so don't receive rent assistance. I live on $250. Anything I need, I lay-by and have 3 money boxes. One I put $2 coins which is placed in the bank when full. That goes on my cruise when I have enough. One money bank I put my $1 coins, the other my silver coins which then pays my electricity bill. It's all done with spare change from my purse. I don't smoke and am a social drinker. I'm 62 and find this works for me.
Ad. Article continues below.
Lynn Shaw: Before we retired, we replaced appliances, put in solar, cleared all debt, now we buy specials, buy meat in bulk (can afford the extra electricity for the freezer due to solar), sell plants to finance the garden, I sell my paintings to finance my art classes, don't need as many clothes as we used to when working, and buy them on sale. Don't buy processed foods and cook fresh. Plan the weekly menu so that there is no waste. Plan our trips to town so that we aren't running back and forth unnecessarily. Come to think of it, we did most of this all our lives.
Heather Spencer: I have never been plush with money and have shopped smart, buying big on specials that have long use by dates or can be frozen, living a simple life and basically just being happy with my lot. I certainly don't live a highfalutin lifestyle, can't travel as much as a lot of my more well-off friends, but I have my hobbies, friends and family and so far I enjoy good health and money can't buy any of these things. I am not big on meeting people for coffee at expensive coffee shops, but rather we meet up at one another's homes or at the craft groups for coffee and chats. I have a favourite saying, "If I want scotch fillet steak one night, then I can always have baked beans on toast the next night", in other words I don't deny myself, but I do mix meals with both the dearer ones and compromise with a cheaper meal the next day. As long as I have enough to pay the bills, treat my grandchildren and maybe have a pub meal now and again, what more really do we need? I have everything I need even though I will probably never have everything I want. Look around and you will always see people who are far worse off and NEVER EVER be envious of others who have more.
Ad. Article continues below.
Dot Peniroglou: Don't let your husband do groceries!
Ray Nelson: It has taken me about two – two and a half years to learn how to live with the only income being the pension. There are a few allowances from W.I.NZ. but not much dollar wise. Before going on the pension and because I live on my own, I used to buy take home roast dinners. I saved these containers and using these I learnt to shop at supermarkets. Meat packs (meatballs, rissoles), frozen vegetables and hash browns. Cauliflower pieces, broccoli, carrots and mint peas. I had enough containers to see me through from one pension to the next. By spreading them out on the bench and dividing up all of the above, I would often end up with fifteen or sixteen meals which then went into the freezer. At meal time I simply took one of the meals out of the freezer and ten minutes in the microwave, my meal was ready. After paying my bills there is very little left over for food or petrol for my car. On the day before pension day, it is normal for me to have nothing in my bank account(s). Saving for a rainy day does not exist. If a crisis does come up (medical, car repairs etc.) I have to cut down on food for that week to cover it (maybe).
Ad. Article continues below.
Ed Davies: Ask your 32-year-old boy to prepare a good vegetable patch so you can grow your own fresh vegetables then tell him you think it's about time he found his own place to live!
Susan Chivers: Make things and sell at the markets.
Judy Melbourne: We have been on the aged pension for a while now. We have a small caravan, a nice modern car and a small amount earning interest plus savings in our holiday account. Although not a fortune we do manage to go away for small breaks. We free camp around a lot and our treat is a stop at Maccas for a 2 dollar burger and free tea or coffee. Spud Shed is cheap here in Perth, too. I do have time now to cook up home made meals which my Hubby prefers. You can get a lot of different meals from mince and sausages are cheap so I use them a lot. We don't have pets as we live in a small unit so no garden either but a lovely lot of hanging baskets. We manage quite well as we own everything and no debt. Our son owns our unit so we have a very small rent to pay. We actually are very lucky.
Ad. Article continues below.
Lorraine Fisher: I put money into a separate account for bills only. Add up my yearly expenses and divide by 26. Add a little and deposit that amount fortnightly into the account. Bill comes in…. no problem: money is there to pay them.
Marjorie McFadyen: I get money transferred from one account to a special account that I only touch for holidays or emergencies.
Do you have any other tips to add? Which of these is your favourite? Is it hard to get by on the pension? Tell us below.
Important information: The information provided on this website is of a general nature and for information purposes only. It does not take into account your objectives, financial situation or needs. It is not financial product advice and must not be relied upon as such. Before making any financial decision you should determine whether the information is appropriate in terms of your particular circumstances and seek advice from an independent licensed financial services professional.