The three most affordable countries for Aussies to retire to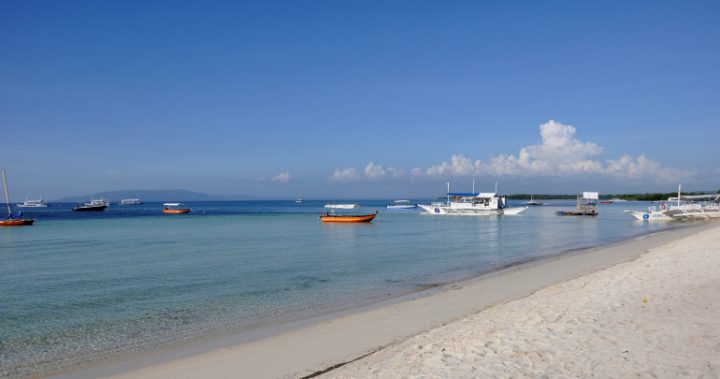 If you're sick of the spiralling costs of living in Australia, or you simply love exploring new cultures and want to continue to do this in retirement, the 2018 Global Retirement Rankings report offers a list of the most affordable retirement destinations in the world.
Created by International Living Magazine, the research sought to find those countries where your Aussie dollar will go further, enabling you to have a comfortable – or perhaps even luxurious – retirement.
The 2018 Global Retirement Rankings report assessed criteria such as the quality and cost of real estate cost of living and overall quality of life for each country.
It also reviewed issues that are important to retirees, such as the quality of healthcare and infrastructure, the size of the existing expat community, proximity to Australia (to ensure you can get direct flights back to Australia if need be), and the level of proficiency in English of the local community.
And the winning countries?
Ad. Article continues below.
Not surprisingly, three southeast Asian nations secured the top spots on the cost of living index.
The Philippines was the third most affordable country for Australian retirees.
Known for its gorgeous beaches and welcoming locals, the Philippines also boasts a mix of bustling cities and serene rice fields. Importantly, expats looking for a warm place to retire will find this country very affordable.
Expat Paul Whiteway, who lives in Cebu, The Philippines' oldest city, tells International Living Magazine, "I live a blessed life here. I knew I couldn't afford to retire in Australia, but in Cebu you can live on a pension of $700 to $1,400 a month."
Cambodia scored a gong as the second best place to retire in terms of cost of living.
Ad. Article continues below.
With no shortage spectacular places to explore, such as the Angkor ruins at Siem Reap, the busy capital Phnom Penh and the laid-back lifestyle along the banks of the Mekong, Cambodia is not only a popular tourist destination for Aussies, but also a great place to retire.
"We rent a three-bedroom house with a large garden for $300 a month," says Scott, an expat who has settled in the riverfront town of Kampot.
"This comes with pay TV, internet and a maid who comes in two hours a day. Our total monthly expenditure is $1,200. This includes eating out most nights plus a trip to nearby islands for a few nights' stay."
When it comes to the most affordable place to retire, Vietnam is the place to be, achieving the top score for cost of living in the 2018 Global Retirement Rankings.
Whether you would prefer to settle in the bustling cities of Ho Chi Minh City or Hanoi, or the more chilled Ha Long Bay or Hoi An, Vietnam will give you plenty to explore in retirement, while being the best value for your hip pocket.
Ad. Article continues below.
"Aussie couple Sharyn and Tim make their home in Ho Chi Minh City where they pay $900 a month for their two-bedroom, fully furnished, air-conditioned apartment—that includes Pay TV, WiFi, the use of a gym and the cost of a cleaner two days a week," International Living Magazine writes.
Thailand, Malaysia and Indonesia (Bali) rounded out the top five most affordable countries for Aussies to retire in. 
"Look at the right places overseas and you'll find you have more good choices than ever for a comfortable, even a luxurious, retirement," says IL international executive editor Eoin Bassett.  
Would you consider retiring overseas?
Important information: The information provided on this website is of a general nature and for information purposes only. It does not take into account your objectives, financial situation or needs. It is not financial product advice and must not be relied upon as such. Before making any financial decision you should determine whether the information is appropriate in terms of your particular circumstances and seek advice from an independent licensed financial services professional.