Remember your consumer rights while you Christmas shop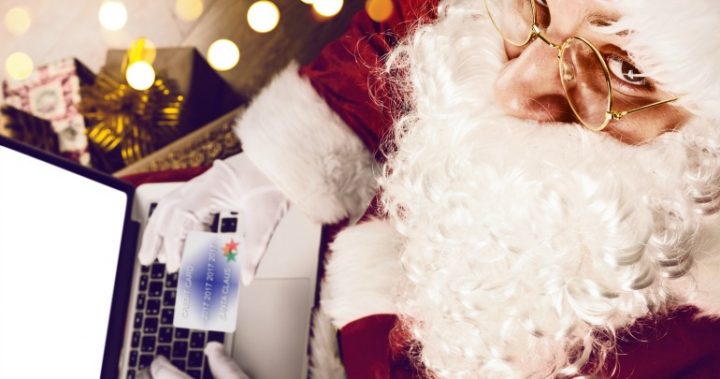 If you're still Christmas shopping and playing Santa for the grandies, then you should know what your rights are as a consumer.
Do you know what circumstances you claim a refund in? What about what to do if you something you ordered online isn't as it was described?
It turns out a lot of us don't actually know what our rights are as customers, and it's seeing many of us get ripped off each year while doing our Christmas shopping.
The Australian Competition and Consumer Commission is trying to educate people about their rights as the last minute rush to buy Christmas presents begin.
Deputy Chair of the ACCC Delia Rickard said there are a number of consumer guarantees you need to be aware of this Christmas.
Ad. Article continues below.
"While they can be very hard to enforce, both online and in shops you have a right to customer guarantees," she said.
"If something doesn't match the description, doesn't match a demo or sample, if it doesn't do something it's supposed to or if it's broken, then you have rights in all those situations.
"If you're purchasing bricks and mortar, purchasing as a consumer then everything you buy should be covered."
Customer guarantees are also enforceable for items you purchase from overseas.
Read more: The five big scams targeting you this Christmas
Ad. Article continues below.
Rickard uses an example to demonstrate what a breach of customer guarantees is.
"Say you ordered a size 12 black shirt and you got a size 15 green shirt, then you have a right to choose whether you want a refund or replacement or repair," she said.
"However, if you just change your mind or buy something for someone and they don't like it, then those rights don't apply. 
"Some stores will have policies that allow you to get your money back or swap items if you're not happy with them or change your mind."
Ad. Article continues below.
One thing you do need to be aware of, however, is that to make a complaint or pursue your consumer rights you'll need to provide proof of purchase.
With that in mind, it's important to make sure you keep your receipts!
Rickard shares a little tip she uses during the Christmas shopping rush.
"When I do my Christmas shopping I keep all the receipts in an envelope, just in case something is wrong with what I've bought for somebody," she said.
"You can also photos of the receipts on your phone to keep as a record in case you lose the receipt."
Ad. Article continues below.
So, what do you do if you've got a problem with one of your Christmas buys?
The ACCC advises you go straight to the retailer you bought it from.
"Tell them about the problem and what you want done to remedy the issue," Rickard said.
"If you get any flack from the salesperson, log onto the ACCC website on your phone, find our information about consumer rights and point them out to the salesperson.
"If you don't get satisfaction, call the local Fair Trading Office. It might pay to tell the salesperson as well that's what you intend to do."
Have you ever had any issues with something you've bought when Christmas shopping? How did you resolve it?
Important information: The information provided on this website is of a general nature and for information purposes only. It does not take into account your objectives, financial situation or needs. It is not financial product advice and must not be relied upon as such. Before making any financial decision you should determine whether the information is appropriate in terms of your particular circumstances and seek advice from an independent licensed financial services professional.