Making your retirement savings last for the rest of your life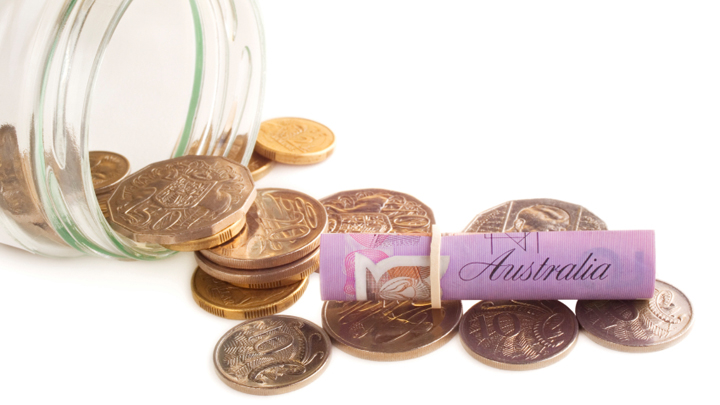 It's one of the things many retirees fear the most – running out of their savings before they death.
How many of us actually think about what happens if we out live our retirement savings?
Here are five super simple ways to reduce the odds of your retirement savings running out.
1. Build it up, build it up
If you're still a little way off retirement then the biggest and best way of avoiding prematurely depleting your nest egg is to build a larger one while you still have a steady income. Obviously the more savings you have, the great flexibility there is for managing any withdrawals. Additionally, if something happens to the market or there is something unexpected, you'll be able to cushion the blow.
Ad. Article continues below.
2. Get your retirement budget sorted
If you don't have a clear idea of the expenses you might face in retirement, you're making a huge mistake. A lot of retirees increase their spending immediately after retiring. What you need to do is a retirement budget, which will give you an accurate view of the likely expenditures and identify if you have enough savings to cover them. Like all budgets, it can be revised as you go along, but having one in the first place is important.
3. Estimate how long you'll need your savings to support you
Your life expectancy is just one consideration you should make when answering this question. An example given recently was: A 65-year-old man of average health might have a 50 per cent chance of living until 85 years, but he also has a 25 per cent change of reaching 92, and a 10 per cent chance of making it to 97 years of age. Rather than planning as though you'll only live to a certain age, and then running the risk you might have next to no saving left if you live longer than that, consider that you'll be alive and kicking at different ages and base your spending on that.
4. Determine a sustainable rate of withdrawal
Ad. Article continues below.
Those tapping into their retirement nest eggs often have two goals: 1. to withdraw enough of an income to cover your expenses and maintain a suitable lifestyle, but 2. not so much that you withdraw your savings too soon, which will force you to downside your standard of living later in life.
Ensure too, that you are ready to increase or decrease your withdrawals if conditions change.
5. Ask yourself if more guaranteed income will help
If you want to ensure you have income flowing in regardless of market performance or how long you live, you might want to discuss your options with a qualified financial advisor or your tax accountant. You might be able to purchase additional guaranteed lifetime income (often in addition to a pension or super).
Because things like this tend to get complicated, talking through your options with a professional will ensure you are choosing the right one for you.
Are you worried about outliving your retirement savings?
Important information: The information provided on this website is of a general nature and for information purposes only. It does not take into account your objectives, financial situation or needs. It is not financial product advice and must not be relied upon as such. Before making any financial decision you should determine whether the information is appropriate in terms of your particular circumstances and seek advice from an independent licensed financial services professional.