How to avoid steep fees when sending money overseas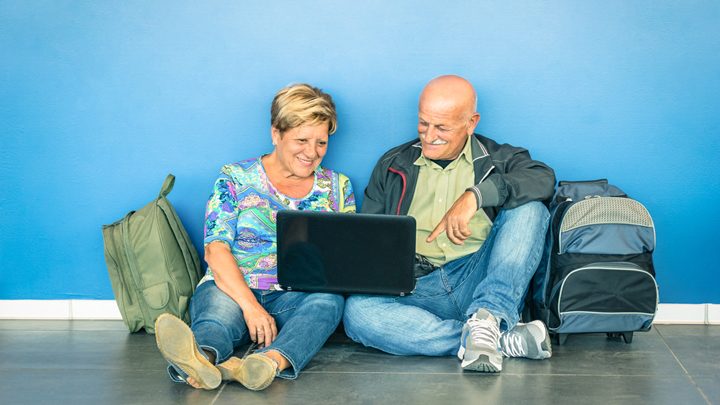 Have you ever found yourself having to transfer money abroad? As many of us have discovered the hard way, it's all too easy to lose your hard-earned cash unnecessarily to exchange rates and transfer fees.
But with a little extra research, you could be getting a better deal.
This is where OFX can help. Founded in a garage in Sydney almost 20 years ago, this Australian headed company now services more than 300,000 people worldwide.
OFX is all about ensuring you get a fair deal – and when it comes to your money, they treat your transfer like the only thing that matters.
No matter what reason you have to transfer money internationally – a holiday, living abroad, sending money to family, or even importing a luxury item – it's increasingly important to make sure your money is transferred (a) securely, and (b) at a great rate.
Ad. Article continues below.
OFX offers a fast, convenient and cost-effective alternative to simply transferring money through your bank.
Click here to get started, or read on for more information on how this service could save you money.
Unlike many banks, OFX doesn't charge big fees on the transfer and exchange of your money. Additionally, you can lock in a great exchange rate before you transfer money with low or no transfer fees*.
OFX will complete the transfer and let you know when the funds have been deposited into your nominated account. With a network of 55 currencies, using OFX for your money transfer has never been easier or more secure.
Ad. Article continues below.
The latest technology will allow you to make transfers quickly, which should give you peace of mind that your money will arrive where you need it, when you need it. And unlike many markets around the world that are closed on the weekend, OFX is available to help 24/7.
OFX is also the platform behind the online money transfer services for Macquarie International Money Transfers, ING Direct International Transfers, Travelex International Payments and MoneyGram Money Transfer to name just a few.
How to get more out of your pension while abroad
Considering an extended international holiday? If you are receiving an Australian Age Pension, you can take it with you. In fact, according to the Department of Human Services, many Australians can stay abroad up to 26 weeks without the pension being affected.
If you send your pension via your bank's international transfer service, you might be receiving less of your pension than you would through a specialist money transfer service like the one offered by OFX.
Ad. Article continues below.
Additional benefits
Your pension isn't the only thing you could save money on.
You might consider sending your savings and/or investments as either a lump sum or through a regular monthly payment.
"When we first came out to Australia I was using my English bank to transfer the funds out here, my pension out here, and that was really quite a painful process," says OFX customer Sheridan.
"I did some research in order to transfer my pension and came across OFX at that point in time. The rates were very good, the charges were low, and the whole process I used to go through online was very short and efficient."
Ad. Article continues below.
What makes OFX an ideal money transfer service?
It offers flexibility in the way in which you can transfer your money internationally.
It takes your security seriously and has a number of online measures in place to protect your personal and account information.
They send money to 190 countries in 55 currencies on behalf of 300,000 customers worldwide
They've transferred over $100bn since starting out in 1998
There is a global 24/7 support team, should you need it.
Click here to learn how you can save money while abroad.
This post is sponsored by OzForex Limited trading as OFX (ABN 65 092 375 703) and contains content advertising OFX's products and services. It was written as we believe it offers valuable insights into a topic important to the Starts at 60 community. For more information and to read OFX's Product Disclosure Statement, please visit the OFX website.
*OFX fees are waived for first transfer under AUD$10,000 (or equivalent). OFX does not charge fees for transfers over AUD$10,000.  Third-party bank fees may apply. These fees may vary. Please note: OFX does not make transfers in cash or travellers cheques, or accept payment by credit card, cash or cheque. The minimum transfer amount is AUD$250 or equivalent.
Important information: The information provided on this website is of a general nature and for information purposes only. It does not take into account your objectives, financial situation or needs. It is not financial product advice and must not be relied upon as such. Before making any financial decision you should determine whether the information is appropriate in terms of your particular circumstances and seek advice from an independent licensed financial services professional.