How to avoid being overcharged on your monthly bills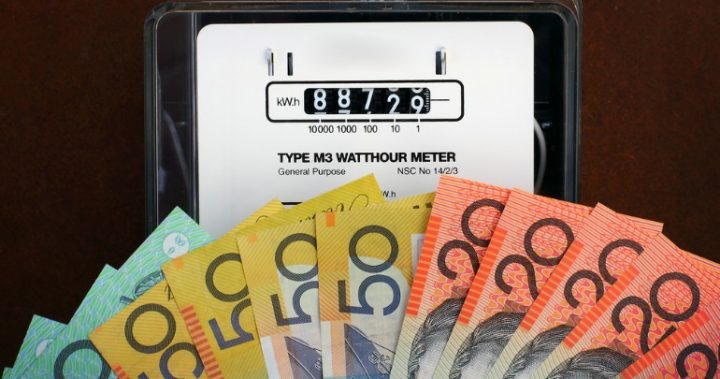 Paying close attention to your bills is something most of us probably think we do.
Usually, you can predict how much each invoice will cost and budget accordingly. But as the cost of living continues to rise, many of us seem to willingly hand over money, often without question, as we've been brought up to pay on time, regardless of the cost.
Energy bills have skyrocketed by 20 per cent in most states – that's an increase of 125 per cent for the average household; healthcare has gone up by 60 per cent, property and charges by an eye-watering 80 per cent and food by 24 per cent. 
But how closely do you keep track of the seemingly endless increase of each bill that passes through your household? 
Read more: Big energy body has more bad news on power bills
Ad. Article continues below.
It seems keeping an eagle-eye on the cost of things can pay off in the long run after one 93-year-old grandmother ended up paying double the cost of her electricity bill three times in a row before her son-in-law realised she'd been overcharged. 
Speaking on ABC Radio Adelaide's mornings program, Malcom Loveland said when he noticed his elderly mother-in-law's bill was much higher than his own family's, he started to look into it and found the bill had been doubled three times in a row. 
The 93-year-old had paid all her invoices on time and her son-in-law explained that she had read about high electricity prices and figured the spike in her bill was justified.
"She … thought, 'well, that is what it is' and paid without question," he said.
Read more: Gas and electricity prices skyrocket
Ad. Article continues below.
Loveland explained things didn't add up as his mother-in-law lived in a one-bedroom flat with no devices including computers or wi-fi. But a call to the provider didn't clear things up as they told him the account was correct. 
He was told to ring an electrician to have everything checked, which he did. 
Another phone call to the provider and Loveland was told it was a "glitch" in their system. While he was able to get more than $400 back for his mother-in-law, her most recent electricity bill was once again charged more than double her usage. 
Read more: Let's Talk: Will you turn on your heater this winter? 
When he rang the provider again, he was told to disregard the bill and a corrected version would be sent out. 
Ad. Article continues below.
"I try not to be too cynical, but there are two options here – it's either a glitch or it isn't a glitch," he told ABC Radio Adelaide.
"If it's a glitch, it is outrageous that it hasn't been fixed. I don't believe my mother-in-law would be the only one that have been paying double their usage."
Loveland urged other elderly members of the community to investigate a bill if they noticed a sharp increase as he feared they were prone to handing over their money without questioning costs.
"She is of that generation where they just pay up," he said.
"She is terrified of having her power cut off."
Ad. Article continues below.
Read more: How to save money on rising power costs
Read more: A clean energy target doesn't do much for pensioners
Do you keep a close watch on your bills? 
Important information: The information provided on this website is of a general nature and for information purposes only. It does not take into account your objectives, financial situation or needs. It is not financial product advice and must not be relied upon as such. Before making any financial decision you should determine whether the information is appropriate in terms of your particular circumstances and seek advice from an independent licensed financial services professional.