How much do you need to retire modestly?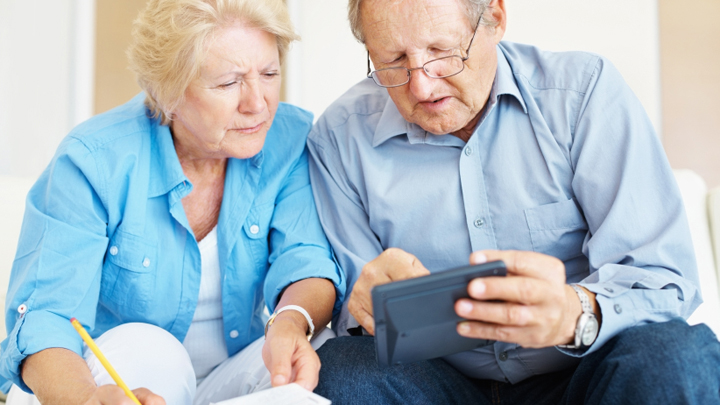 Not everyone will retire with buckets of self-managed superannuation. In fact, many of today's baby boomers are likely to be somewhat dependent on the Age Pension when they retire. But if you have a few savings up your sleeve, a bit of debt to pay off and can see your retirement approaching, how much do you think you'll need to retire modestly?
If you are one of the average baby boomers approaching retirement with a lower than hoped superannuation balance $197,000 for men and $105,000 for women there is still a reason to plan and manage this carefully. And one of the best strategies for the average retiree looking forward is to set their plans around an "Age Pension plus" strategy.
At today's rates, the Age Pension is the bare minimum one could modestly live on, but with additional savings invested correctly, retirees can enjoy a more comfortable living standard for the 20-30 years they are expected to need.
For couples, we often ask people to assess their ability to set themselves up with an annual income equivalent to the maximum "Age Pension plus ten". That is, we like a retiree reliant on the Age pension to use some of their capital to pay down remaining debt then look to access income equivalent to the maximum Age Pension plus a drawdown of $10,000 per year from their investments.
For singles we often target an annual income of "Age Pension plus seven" that is, income equivalent to the maximum Age pension plus $7,000 per year.
Ad. Article continues below.
The outcome is that they retiree will receives a regular pay cheque which is 30% higher than the a retiree solely reliant on the Age Pension.
To provide for this increased pay cheque, a retiree would require an approximate superannuation of $344,000 for couples and $241,000 for singles with a life expectancy of a further 30 years in retirement.
| | | | |
| --- | --- | --- | --- |
| | Maximum Age Pension per annum | Plus amount | Amount needed in super to safely ensure additional pay cheque can be achieved |
| Couple | 33,488 | 10,000 |    $344,827 |
| Single | 22,211 | 7,000 |    $241,380 |
How do we work with retirees to do this? There are three simple strategies we explore:
Ad. Article continues below.
Look for ways to build in reliable and certain income or what we call an 'income floor'. For instance, we are seeing more and more retirees wanting to add guaranteed income products to their plans driving a regular and stable income and mitigating the risk of them outliving their savings. In some circumstances these products may allow retiree to draw a higher annual income than what would be considered safe without the guarantee.
Put in place strategies and solutions that provide for flexibility and exposure to assets which help the portfolio to grow whilst still being able to liquefy assets should health issues or emergencies require access to funds quickly.
Ensure you understand how deeming will affect you and manage your savings and investments accordingly. From 1 January 2015, the deeming rules changed. From then, all new retirement income accounts are treated as financial assets under Centrelink's deeming rules. Some people may benefit from the rule change, but others may receive less financial support from Centrelink.
For couples or singles with superannuation balances below these levels at retirement, they could consider aiming for a different target (eg. Age Pension plus five for a couple, Age Pension plus three and a half for a single) and/or utilise an active fund manager to provide some certainty.
Can you look forward to a modest retirement?
Ad. Article continues below.
This article is intended to provide general information only and has been prepared without taking into account any particular person's objectives, financial situation or needs. Investors should, before acting on this information, consider the appropriateness of this information having regard to their personal objectives, financial situation or needs. We recommend investors obtain financial advice specific to their situation before making any financial investment or insurance decision.
For more information contact MLC by clicking here.
Important information: The information provided on this website is of a general nature and for information purposes only. It does not take into account your objectives, financial situation or needs. It is not financial product advice and must not be relied upon as such. Before making any financial decision you should determine whether the information is appropriate in terms of your particular circumstances and seek advice from an independent licensed financial services professional.