Hold onto your bowsers: Petrol prices won't get cheaper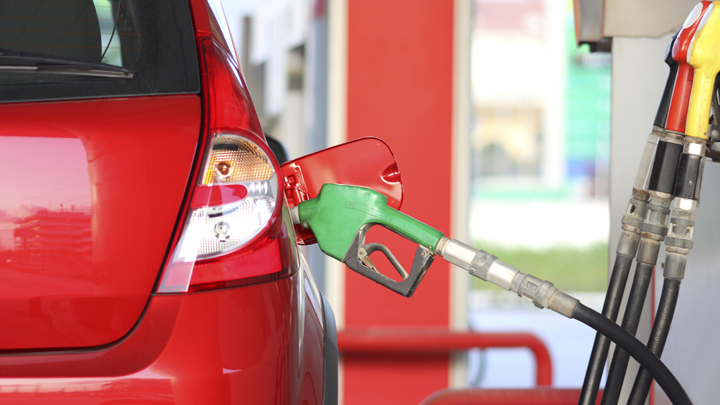 Christmas time late last year saw petrol prices fall to a 10-year low of around $1 a litre, and lately it seems they have plateaued at around $1.30-$1.40 per litre. But it doesn't seem it is staying that way, if the latest Singapore gasoline price is anything to go by.
Australia bases our prices on the rate of oil in Singapore, and despite the petrol cost being 25 cents a litre lower than a year ago, the days we saw in December 2014 look to have been a once-off. At the end of last week, the price of oil in Singapore rose sharply as middle-eastern countries become increasingly worried about the worth of their oil, and the US dollar became weaker. An ongoing conflict in Yemen is worrying investors who believe it could lead to a disruption of oil supplies.
Despite all this, we aren't having an oil shortage right now but we could fail to see another price drop even if there are savings on the cost of a barrel. According to MacroBusiness, the Singapore gasoline price rose by over 11 per cent in Australian dollar terms last week, which was the second biggest weekly lift in prices behind the gain recorded in the week to February 8 this year.
Filling up the car is one of our most regular purchases and seeing the prices hold steady right now is clearly not an indication of what's to come in the future. We know fuel prices fluctuate but for so many, that few dollars of difference can make a large impact. Retailers too may struggle if petrol prices go up and not down soon, so that they can continue to stay competitive and maintain their customer base.
Ad. Article continues below.
According to Commsec chief economist Craig James, "The days of super-cheap prices look to have ended – at least for now", verbalising what we had feared.
As Singapore prices are leading our own retail prices for fuel, and there was 6.6 cent spike last week in the Asian nation (the second-largest weekly increase in the past 5.5 years), it suggests prices at the pump in Australia will just be on the up.
Mr James suggests that "motorists may need to find an extra $4.50 every time they fill their tanks with petrol" should the spike in wholesale prices be sustained. But can we really afford that? Or is it just how life goes?
This image below demonstrates the price of fuel in Brisbane this afternoon, when in December it was around $1.01 per litre. That's a rise of around 10 cents per month.
Tell us this evening, have you seen an increase in fuel in your town? What will you do if you need to pay more for fuel? Will you drive less? 
Important information: The information provided on this website is of a general nature and for information purposes only. It does not take into account your objectives, financial situation or needs. It is not financial product advice and must not be relied upon as such. Before making any financial decision you should determine whether the information is appropriate in terms of your particular circumstances and seek advice from an independent licensed financial services professional.