Malcolm Turnbull reveals new energy policy. How much will you save?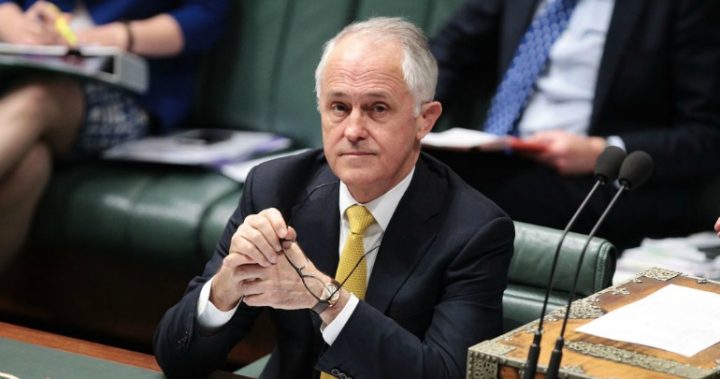 Prime Minister Malcolm Turnbull has today unveiled the government's new energy policy – and it looks like every day Australians could be the real winners.
The PM took to social media shortly after a two-hour meeting with the Coalition party and guaranteed that the new strategy is going to be cheaper, more reliable, as well as beneficial to the environment.
"Your power bills are too high and rising too fast," he explained in a video on Facebook.
"So I want to tell you first about our plan to deliver cheaper, more reliable electricity for Australian families and businesses."
Ad. Article continues below.
In a joint press release with Minister for Environment and Energy Josh Frydenberg, the Turnbull Government revealed just how much the average household would save under the new scheme.
It explained: "The independent Energy Security Board advises the Guarantee will give certainty to investors and therefore encourage investment in all forms of power. This means electricity bills will be lower than currently forecast and lower than they would have been under a Clean Energy Target.
"The Energy Security Board estimates typical household bills will fall by an average of $110-$115 per year over the 2020-2030 period."
Mr Turnbull acknowledged that some energy plans in the past have slugged consumers but suggested the Government would be taking a new approach with the latest policy: "The National Energy Guarantee will lower electricity prices, make the system more reliable, encourage the right investment and reduce emissions without subsidies, taxes or trading schemes."
The Guarantee is made of two parts, which the Prime Minister simplified on social media.
Ad. Article continues below.
He explained the first part will focus on reliability, ensuring that energy is always available to all Australians, while the second would tackle Australia's contribution to international commitments on emissions.
The new Guarantee will build on the government's existing policy, which includes preventing network companies from cheating the system, providing even more gas to Aussies before it's sent overseas and urging energy retailers to offer fairer deals to consumers.
Are you happy with the amount you will save under the new policy?