Asylum seekers to face loss of income support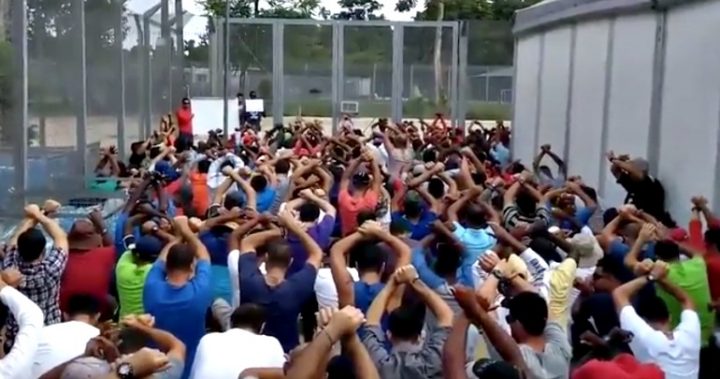 What welfare rights should asylum seekers have once they arrive on Australian soil?
Ad. Article continues below.
That's the question being asked after the Sydney Morning Herald reported that leaked government documents show some will be given a new visa that will limited their financial assistance. Those put on a 'final departure Bridging E Visa', reports SMH, will see their income support will cease (estimated to be $200 a fortnight) and they will be given three weeks to find their own place to live, rather then live in government-supported accommodation. They will also be responsible for their own living costs such as food, clothing and transport. They will be able to work, but those aged over 18 won't be able to study.
The topic of immigrants getting welfare in Australia has been long debated. It hasn't helped that there has been a hoax email doing the rounds claiming refugees get more help than Australian residents. That email, besides being false, is believed to have actually started in Canada, in reference to the settlement of African refugees there. Even in that case, the facts were wrong.
The Australian government does have a range of assistance for migrants. There is a migration program for skilled an family migrants, and a humanitarian program for refugees. Full details of what is available is shown on the Parliament of Australian website. 
Should people seeking asylum be able to rely on Centrelink to survive, after fleeing a country? While a large percentage do not have work, there's also a fair chance they've never had much schooling either, which makes employment even harder to find. Add to that many don't speak, or even understand, English, then that makes things even harder.
There are Adult migrant English programs available to help, but should the government be doing more to help newcomers settle in to the Australia lifestyle, rather than cancel the benefits they were eligible for?
What are your thoughts on the new Visa plans?
Important information: The information provided on this website is of a general nature and for information purposes only. It does not take into account your objectives, financial situation or needs. It is not financial product advice and must not be relied upon as such. Before making any financial decision you should determine whether the information is appropriate in terms of your particular circumstances and seek advice from an independent licensed financial services professional.