Get financially fitter for retirement in seven days
Sponsored Content
Budgeting
2 years ago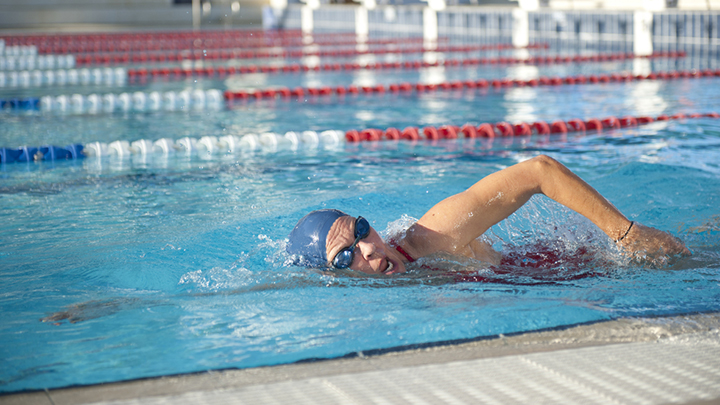 People often approach finances with a family focus, putting investing or saving for retirement on the backburner. But it's never too late as investing in your family and planning your own financial security are not mutually exclusive. In these times of record low interest rates, the key is flexibility, understanding the risks, staying actively involved and making changes where needed. So don't leave it any longer – make the next seven days really count.
Monday – squeeze savings and investments
Make your bank sweat for your business by browsing comparison sites like Canstar for the best online savings account and term deposit rates. If your bank is not keeping up, then put the pressure on for a better rate and check in monthly on how they're going. Also look to see if you can increase income from rental properties or if you can make a little extra money from a hobby or renting out a spare room.
Tuesday – make your super work harder
Super is a lifetime training partner so keep the relationship healthy. There's plenty of talk about proposed changes but the maximum limit for salary sacrifice or self-employed super contributions is $35,000 for those aged 50 and over until June 30, 2017– so make the most of it. Co-contribution and spouse contributions can also help your super muscles grow because they attract added benefits from the government.
Wednesday – work out with a financial planner
Put together a plan with a professional that power lifts your chances of meeting your short-term and long-term financial goals. Although there is often a fee for the service, teaming up with a financial planner can provide a holistic approach to structuring your finances, giving you more flexibility to meet your goals.
Thursday – plan ahead for a healthy estate
Looking out for the family is like a never ending marathon. To protect your legacy you need a properly drafted estate plan. Talk to an estate planning lawyer about drafting your will, appointing and deciding on the responsibilities of your executor, choosing your Power of Attorney, planning your successors, deciding on an appropriate trust and potentially reducing tax liabilities.
Friday – strengthen your investment portfolio
When economists suggest global volatility will continue it's advisable to put a plan in place. Whether your investments are in super, an SMSF or a personal portfolio, it can be beneficial to look beyond traditional asset classes and diversify to reduce risks and help create income to cover daily living expenses and support your nest egg.
Saturday – review expenses and plan for the unexpected
To avoid selling investments if faced with an unexpected cost, it's important to put in some legwork now. Follow up on your hard work from Wednesday to ascertain your core expenses and what can be trimmed or postponed if required. Generally, a good cash reserve of at least one to two years of living expenses plus lump sum needs can smooth over a period of poor investment performance and provides peace of mind for unforeseen situations such as accident or illness.
Sunday – reward your most important asset
Take a breather. You've earned it. The most powerful driver of good financial health is your own knowledge and empowerment. Having the confidence to ask questions to know when to get someone else involved or how to make an informed decision is truly worth its weight.
Discover how Dixon Advisory may be able to support your financial fitness goals for retirement.
What steps have you taken to keep financially fit? Have you considered talking to a professional?
This article has been sponsored by Dixon Advisory & Superannuation Services Limited (ABN 54 103 071 665, AFSL 231143). This article contains general advice and was prepared without taking into account your objectives, financial situation or needs. As always, your personal circumstances are critical when considering any financial strategy and seeking professional personal advice is highly recommended. For more information, please visit the Dixon Advisory website.
Important information: The information provided on this website is of a general nature and for information purposes only. It does not take into account your objectives, financial situation or needs. It is not financial product advice and must not be relied upon as such. Before making any financial decision you should determine whether the information is appropriate in terms of your particular circumstances and seek advice from an independent licensed financial services professional.