The secret to getting a good mattress deal is all in the haggling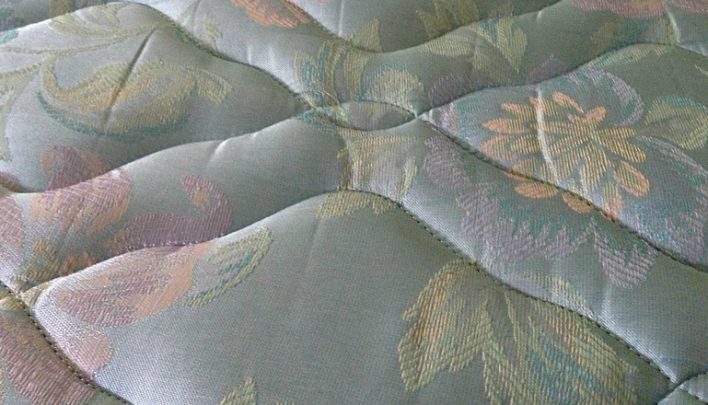 Next time you're thinking of upgrading your bed, get ready for a long conversation at the store. That's because consumer watchdog Choice has found that consumers could save up to 60 per cent for a new mattress if they haggled with the salesperson.
In a review of 22 spring mattresses, Choice's mystery shoppers were able to save more than half the advertised price on 11 well-known brands such as Sealy, SleepMaker and Whiteheaven when they negotiated. One shopper saved a whopping $2,601 after buying a Tempur Lucerne Hybrid mattress originally advertised at a whopping $6,000.
"The cost of a good night's sleep should be a lot cheaper than the labelled price we see on a mattress," said Choice's Head of Media Tom Godfrey.
The review follows a Choice investigation that slammed the Australian mattress industry for price gouging and creating consumer confusion in order to protect itself from competition.
Choice that while sales and discounts are commonplace in the mattress industry, they're no substitute for the savings shoppers would make if there was healthy competition.
Ad. Article continues below.
"A discount of 20 per cent will leave a shopper feeling like they've snapped up a deal and yet still allow manufacturers and retailers to enjoy a juicy profit," the report said.
The investigation found manufacturers are re-labelling their products for different retailers, creating an illusion of choice and exclusivity, while actually protecting retailers from effective competition.
"Sealy sells a model of mattress under the Posturepedic range, called the Aspire, but this mattress has a different look, name and price depending on whether you're shopping at Harvey Norman, Domayne or Snooze," Godfrey said. "It looks an awful lot like mattress manufacturers are conspiring with retailers to prevent consumers from comparing the prices or particular mattress models across stores."
Removing competition from the sales experience lets retailers price gouge shoppers, Choice added.
"They're able to charge markups as high as 200 per cent – and this is before they receive a 'rebate' from the mattress maker," it warned.
Ad. Article continues below.
If you're in the market for a mattress, Choice recommends that you shop around and negotiate firmly with retailers for a discount on the advertised price. The consumer watchdog also suggests waiting for a sale, and shopping in store rather than the retailer's online store – you're likely to snag a better deal when you can negotiate in person.
You can read more about the investigation into the mattress industry on the Choice website.
Have you bought a new mattress recently? Did you think it was overpriced? Did you manage to talk the price down?
Important information: The information provided on this website is of a general nature and for information purposes only. It does not take into account your objectives, financial situation or needs. It is not financial product advice and must not be relied upon as such. Before making any financial decision you should determine whether the information is appropriate in terms of your particular circumstances and seek advice from an independent licensed financial services professional.