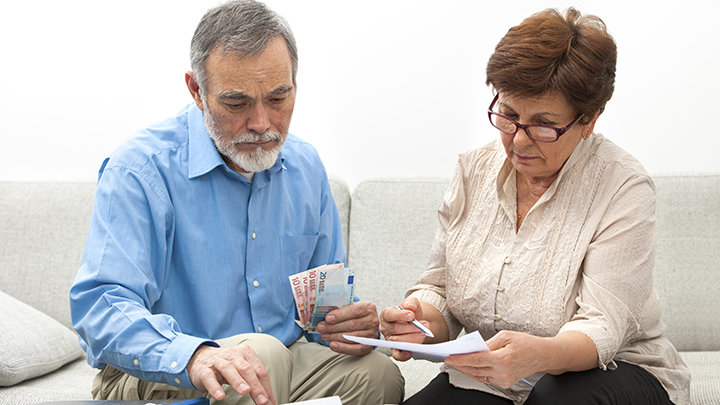 The big questions about money when facing retirement are often ones we don't like asking out loud.  So today we asked the team at MLC what the biggest questions are that people eventually ask when seeking advice or insight from their financial advisers.
MLC financial advisers Renee Hush, Matt Neill and Tom Davis clear up some common misconceptions around financial advice and share their insights on helping Australians save for retirement.
What is the most popular question your clients ask?
Renee Hush: How can you help with my retirement?
Ad. Article continues below.
Retirement Planning is one of the most common areas we work on. We look at your current situation both financial, lifestyle and family wise and we look at where you want to be. Your dreams and goals.
Matt Neill: How much income do you think I need to live comfortably in retirement? This of course is reasonably hard to answer without fully understanding the type of lifestyle they wish to lead in retirement. One person's understanding of the term 'comfortable' is generally different to the next person, yet both want to live 'comfortably'.
Tom Davis: When can I access my super?
The answer of course can be different depending on life stage and eligibility. Generally, you can access your super:
when you reach preservation age and retire
when you turn 65, or
under the transition to retirement rules (from age 55+) while continuing to work.
Ad. Article continues below.
In your experience with Australian retirees, what is the most misunderstood aspect of retirement planning?
Renee Hush: Two myths:
it will cost them tens of thousands of dollars to get Financial Advice, and
the Financial Planner will only look at superannuation and try to flog a product.
These are simply not true.
Ad. Article continues below.
The cost of retirement advice varies based on the scope of work and the complexity of the advice and your situation, but unless your situation is extremely complex you should not be looking at a cost anywhere near $10,000.
Matt Neill: I would have to say the two types of risks that retirees face are two most commonly misunderstood aspects of retirement planning, those being longevity risk and volatility risk. Longevity risk refers to the risk of your retirement funds dwindling and not lasting the length of your retirement- which is a huge risk underfunded retiree's face, and volatility risk which is the risk your portfolio will move up and down depending on investment markets.
Tom Davis: Three myths. Myth 1: you have to know what the sharemarket is doing on a daily basis. Myth 2: you cannot access your superannuation until you reach age pension age. Myth 3: superannuation is an investment, not simply an environment which has preferential tax treatment (it is the latter not the former).
Think about your clients who are living the retirement of their dreams. What is the one thing they all have in common?
Ad. Article continues below.
Renee Hush: They have a great financial planner of course! No seriously, they all took the time to consider their goals early on in their 40's or early 50's and sought advice on the best way to achieve their goals.
They all started earlier rather than later, making the achievement of their dream retirement so much easier. Most of them started saving in their 40's.
Matt Neill: Income! It seems an obvious answer, but the biggest misinterpretation of wealth in retirement is the person in the big house, paying big bills and living on the old age pension. What I think my clients value most about working with me is the fact that they have replaced the pay check from the business or boss, with a pay check from an investment portfolio, which is both regular and invested in line with their needs.
Tom Davis: They have a sound understanding of the options (strategy, investments, legislation) that are available to them and they have Peace of mind that they will be ok even if the sharemarkets have a significant downturn.
Ad. Article continues below.
For Australian retirees who are overwhelmed by the thought of facing their finances, what would you say to help them feel more confident?
Renee Hush: Take 45 minutes and go and see a Financial Planner. The initial consultation is cost and obligation free and can help you take control of your finances.
Take control now and get some help. It will only cost you time to have that initial discussion.
Matt Neill: Make a start, talk to a professional. Most adviser's offer the first meeting at no cost, that way people do not have an obligation to use their services if they don't think it will suit them. It is all about gaining clarity over your financial world and a qualified adviser will be able to help you to do this and create a financial roadmap for the future.
Tom Davis: In most cases I have seen it is generally not as bad as what people think it is going to be. The sooner you bite the bullet and face reality the better. Secondly, there are a lot of great financial advisers and advice business out there. Find one of these advisers/businesses and delegate your financial matters to someone that is a subject matter expert on retirement.
Ad. Article continues below.
This post was sponsored by MLC. It was written as we feel it brings the Starts at 60 community valuable insights into an important topic. For more information, please see the links below.
Meet the team
Renee Hush, Principal and Financial Planner, MLC Advice Parramatta
Ad. Article continues below.
Renee Hush is a degree qualified and Certified Financial Planner with 13 years' experience in the financial services industry, eight of those as a financial adviser. She's committed to providing honest and transparent advice to help her clients achieve their short and long term financial goals. The principal adviser and owner of MLC Advice Parramatta, Renee specialises across debt management, super and retirement strategy, and client education.
Matt Neill, Principal and Financial Planner, MLC Advice Mackay
The principal adviser and owner of MLC Advice Mackay, Matt is passionate about helping people take control of their financial futures. He specialises in offering transparent, easy-to-understand advice geared to a range of income levels and savings goals. With over 8 years' experience in financial services, Matt holds a Bachelor degree in Business, Major in Financial Management, and an Advanced Diploma in Financial Planning.
Tom Davis, Principal and Financial Planner, MLC Advice Nundah
Tom is married and a father of two. He has been involved in financial planning for eight years. Over that time he has worked at an independent firm, the big four and now his own business under MLC Advice. As almost half of Tom's clients are over the age of 50, he has extensive experience in helping them transition from full time employment to retirement and beyond. Tom gets a kick out of improving his clients understanding of what options they have available to them and then helping them maximise their resources via a strategic plan.
Ad. Article continues below.
Handy links
Important information and disclaimer
This publication has been prepared by Renee Hush, Matt Neill and Tom Davis, authorised representatives of GWM Adviser Services Limited trading as MLC Advice (ABN 96 002 071 749, ASFL 230692) ("MLC Advice"). MLC Advice is a member of the National Australia Bank group of companies ("NAB Group"). Any advice in this publication is of a general nature only and has not been tailored to your personal objectives, financial situation or needs. Accordingly, reliance should not be placed on this publication as the basis for making any financial investment or insurance decision. You should, before acting on this information, consider the appropriateness of this information having regard to your personal objectives, financial situation or needs. We recommend that you obtain financial advice specific to your situation before making any financial investment or insurance decision. Opinions constitute the author's judgement at the time of issue and are subject to change. Neither MLC Advice nor any member of the NAB Group, nor their employees or directors give any warranty of accuracy, nor accept any responsibility for errors or omissions in this publication.