Are we in a Titanic economy?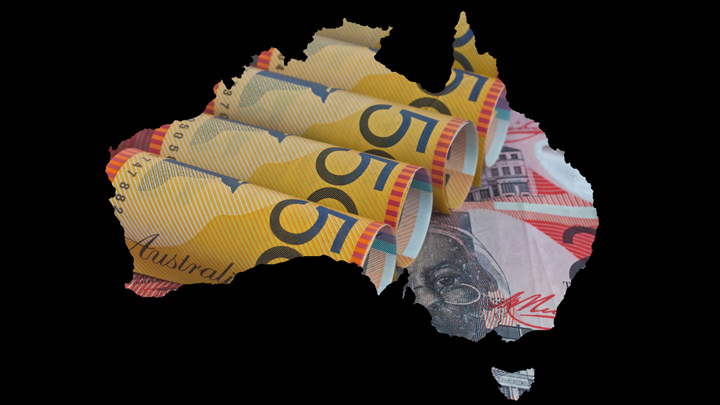 It's a fair question with the populations of some countries continuing to expand, record unemployment of 10 to 30 per cent in some countries, and increased demands on welfare budgets, we are all slowly sinking – what is the answer?
My suggestion is 'gird thy loins', prepare for a dip, take a lesson from the global financial crisis (GFC) where the world lost many industry leaders – and most economists had no idea that this dramatic downturn was becoming imminent. There will never be an easy answer to a looming crisis as every personal situation is different. I was personally hit a fair broadside by the GFC – it took the wind right out of my sails or rather 'sales'.
I have been researching what banks and other financial entities are up to and it appears they are certainly 'girding their loins' and bolstering up their funds a good indication of how they are thinking. Love them or hate them bankers and similar organisations are smart, with teams of advisors.
If you own shares in corporations, get to their AGMs. This will give you a 'feel' for how they are trading – often you will pick up useful tips as usually the audience of stockholders will ask a lot of questions directed at office holders of the corporation.
It can be easy to adopt a defensive view and do nothing – my view is to be pro-active. Anything is better than leaving your future in the hands of strangers – people that you don't know and most probably never met!
Ad. Article continues below.
Should you adopt a pro-active approach? My feeling is now is a good time to start looking at business opportunities, though a word of WARNING: the internet is full of self-made gurus and so called entrepreneurs offering their "secrets" to success. Approach with great caution most are worthless.
Tips to starting your own business:
Draw up a list of your passions (never start a business with a product or service you know little or nothing about).
Select your biggest passion – business life is much easier doing something you love
Research your industry – find a 'hungry crowd' for your product or service
Draw up a business plan for the next three to five years – add value to your business
Start small
Pay attention to detail – never assume it will be right – test it!
For example I am in the over 50 and baby boomer group travel and events industry – an area that I am passionate about and clearly a demographic that can deal with a uncertain economy
Start a business that you can easily identify with
Originally published here.
Share your thoughts below.
Important information: The information provided on this website is of a general nature and for information purposes only. It does not take into account your objectives, financial situation or needs. It is not financial product advice and must not be relied upon as such. Before making any financial decision you should determine whether the information is appropriate in terms of your particular circumstances and seek advice from an independent licensed financial services professional.