An idea that will save both you and your partner in retirement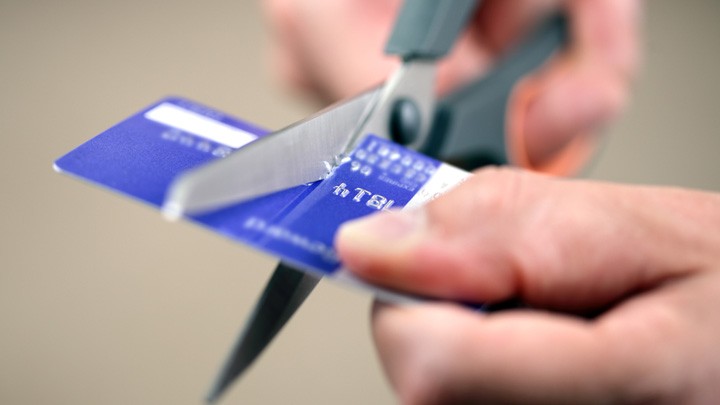 For couples with a joint or shared credit card, it may be prudent to consider applying for a credit card for each of you prior to retirement.
If either you or your spouse were to pass away, then it makes sense to have the deceased's credit card cancelled that were previously in joint names.
The problem may be, that when the bank cancels that card, if there is little income supporting you as an individual, then it may be difficult to apply for a new card in your own name rather than the previous joint names.
If you are currently holding a jointly named credit card, it may be worthwhile to starting thinking about having a card in each person's name, no matter your age.
Below are some key points that may be disadvantages to holding a jointly named credit card:
Ad. Article continues below.
Both people are legally responsible for making the payments. That means the credit card issuer can take legal action against you for charges you might not have made. You could even be sued and have your income garnished.
Credit card disagreements could cause relationship problems. In a 2008 poll conducted for CreditCards.com, 19% of respondents who shared a credit card said they had arguments with the other person about the account. Seven percent said they'd cancelled a shared credit card because it caused relationship problems.
Breakups or divorce make it hard to manage the credit card. No matter what a divorce decree says, the credit card issuer holds you to the original credit card agreement. So if your ex-spouse isn't paying his or her share of the credit card bills, your credit can still be affected. It's even harder to manage the credit card bill if you sever ties with someone you were married to or even a friend or family member.
One person could use the credit card to hurt the other. It sounds childish, but it happens, often after a breakup. One cardholder could go on a revenge spending splurge, leaving the other cardholder with the bill. If the revenge-seeker already has bad credit, she (or he) has nothing to lose from a maxed out credit card or a few more late payments.
Should You Share a Credit Card?
Ad. Article continues below.
It's wiser to keep separate credit cards. Before you make the decision to get a joint credit card, evaluate your reasons for sharing a credit card. In the CreditCards.com survey, only 9% of respondents said they felt closer to the person after sharing a credit card. Similarly, 9% said they felt more in control of the relationship.
Discuss the pros and cons of having a joint credit card. Make sure both people understand the effect a breakup could have on your credit history.
The Retirement Advice Centre is a Corporate Authorised Representative of Millennium3 Financial Services Pty Ltd ABN 61 094 529 987. Australian Financial Services Licensee Number 244252. Unit 7, 50 Borthwick Avenue Murarrie Qld 4172
The information contained in this document is general in nature and may not be relevant to your individual circumstances. You should refrain from doing anything in reliance on this information without first obtaining suitable professional advice. The views expressed in this publication are solely those of the author; they are not reflective or indicative of Millennium3 Financial Service's position, and are not to be attributed to Millennium3. They cannot be reproduced in any form without the express written consent of the author.
Important information: The information provided on this website is of a general nature and for information purposes only. It does not take into account your objectives, financial situation or needs. It is not financial product advice and must not be relied upon as such. Before making any financial decision you should determine whether the information is appropriate in terms of your particular circumstances and seek advice from an independent licensed financial services professional.