Protect yourself
Each computer that you use for surfing the internet and similar activities must have a program to identify and destroy viruses that could be destructive for your computer and the data you store on it.
Now, there are various programs that allow this and those are very affordable (a great number is also free). Types of programs that can protect your computer from the "intrusion" of other computers are "firewalls", and they will prevent someone else to access your computer and potentially do some harm.
Antivirus software will protect your computer from dangerous (infected) programs that may be on your computer.
The research needs of internet users, in some cases, perform through "Spyware" programs, which track the way you use your computer.
These programs can not slow down your computer, nor delete or change data that you own, but they spy on you, which is not desirable in any case. An antivirus usually can not be used for the elimination of "spyware" and for this purpose antispyware programs are used such as AdAware, Spybot Search & Destroy.
Chose websites
Choose places on the internet you are visiting. There are contents and sites that are dangerous even upon opening it, infecting your computer with a virus or you might come across to some unpleasant situations. These are usually sites for reselling, piracy or some sort of advertisement.
Check your e-mail
You can get various viruses that can harm your computer via simple e-mail. If you do not know who the sender of the email is, the topic isn't specified or if it appears as spam (unsolicited advertising), do not open it because it could contain the virus that could infect your computer.
The same goes for e-mails which are containing something added (attachment). If you do not know what is in it and/or do not know who it comes from, it would be best to delete the mail.
The only action that can prevent unintended consequences is the immediate deletion of such e-mails. If you, in any way, respond to such mail, it will worsen the situation.
The internet never forgets
The data which one posts on the internet will probably stay there for as long as you could imagine and its deletion can be quite difficult. You need to bear in mind that the information you posted long ago is probably still there. What used to be super interesting at the moment of posting, you might want to remove now. The advice is to carefully choose what you put on the internet, regardless of your personal data or images.
Virtual Private Network
Virtual Private Network (VPN) is used for communication within the public network. It is based on encryption, tunnelling protocol and mechanisms for masking that are necessary to create a secure network for exchanging data over a public network. It is very important to have this installed since it provides safety for your network and enables you to bypass all problematic websites' issues.
Protect information about yourself
The function of the internet is to make life easier for us as much as possible. When withdrawing money at an ATM, you will not let anyone see your password. Hence, you should not post your personal data (ID number, bank account or similar) anywhere, but only to websites that you know are reliable. If you use private information on a computer that is not yours, do not use the option "remember". Try not to say your passwords for access to anyone and when you are going from a site, use the option "log off", so that nobody could use your account. If you are in an internet cafe, do not let anyone see your password or information that can be misused. Use "in-private" browsing window.
How are you with computers? Do you worry about security?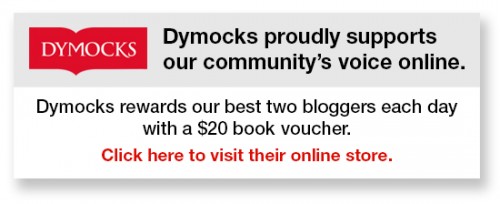 To write for Starts at 60 and potentially win a $20 voucher, send your articles to our Community Editor here.