"I said to Amal, knock on wood, I'm healthy," confided Clooney, who has four-year-old twins Alexander and Ella, with Amal. "I still play basketball with the younger gang. I feel good. But in 20 years I'm 80 — and 80 is a real number. I said the next 20 years are halcyon and we need to celebrate that, we should focus on the work we do being just the stuff we have to, [the work] that we feel in our chest."
"We have young kids," he added. "I want to be able to live all of this."
Clooney revealed that he had spent the entire year riding out the pandemic in Los Angeles with just Amal and the twins, leading a very domesticated existence.
"I felt like my mother in 1964, doing three loads of laundry a day," he chuckled. "But we were all together."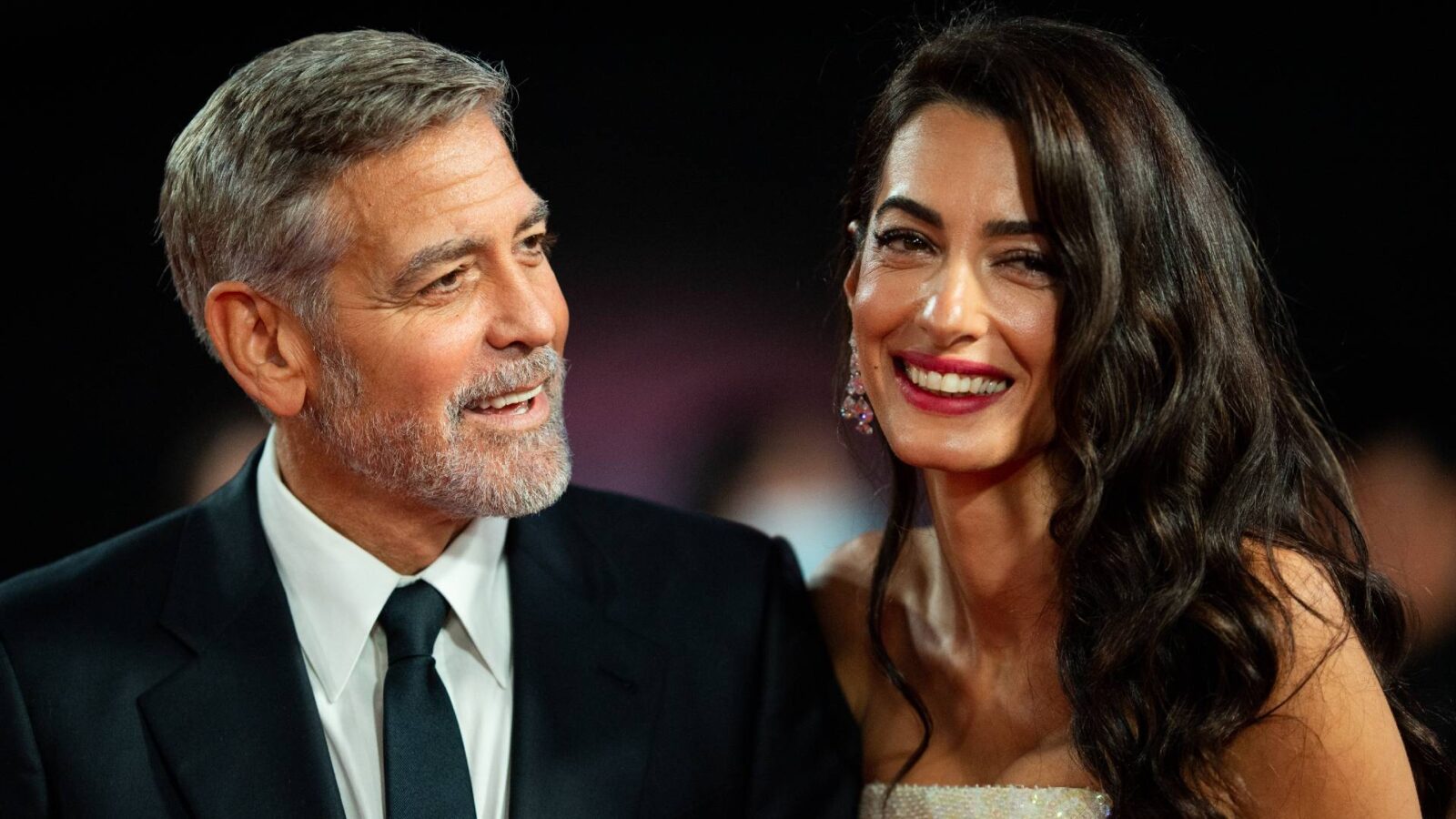 Further ruminating on all things life and death, the Oscar-winning actor also talked candidly about the motorcycle crash that could have killed him in Sardinia three years ago. Clooney was travelling at 75mph when a car in front turned suddenly and he was thrown violently over the handlebars.
While he only sustained minor injuries in the accident, Clooney at the time thought he might die, and recalls his shock at seeing a crowd of bystanders filming him on their phones while he lay screaming on the ground.
"If you're in the public eye," he told The Sunday Times, "what you realise when you're on the ground thinking it's the last minute of your life is that, for some people, it's just going to be entertainment for their Facebook page. I'm a pretty positive guy, but that told me — clearly — that you really are here just for their entertainment."
Lamenting our social media-enslaved society that leads people to shoot an injured man for "likes", Clooney confessed: "You want to take every one and shake them!"
Fame, he said, was like a mozzie zapper.
"When you're a young actor you run to success, which also includes fame. And the minute you get there you can get burnt good. Everything gets elevated in terms of what you can do or say — you have to learn how to be responsible. I'm lucky I got famous when I was 33, not 23. I'd have been shooting crack into my forehead if I had been 23 and given money and success."
Clooney gave the chatty interview to promote his latest directorial project, The Tender Bar, a nostalgic movie based on a memoir about American journalist JR Moehringer's teenage years at his uncle's bar. The Hollywood legend also waded in on the legacy of disgraced producer Harvey Weinstein.
"On top of the terrible things Weinstein did, being a jerk at work is now not OK," said Clooney.
"Now there's sometimes an overcorrection, where everyone points fingers, but that will settle. It always does. And I can't imagine some producer having a casting session alone in his hotel room with a young girl anymore. It's moving in the right direction."
George Clooney is currently in Queensland where he is shooting the romantic comedy, Ticket to Paradise, with his Ocean's Eleven co-star Julia Roberts in locations including Brisbane, the Gold Coast, and the Whitsundays, as stand-ins for Bali.