Fans of Bindi's were quick to comment on the cute pics, with one writing: "Omg she's so beautiful! Looks just like mama."
Another added: "She's the cutest baby girl in the whole world." While a third wrote: "Her rosy cheeks! Such a beautiful baby!"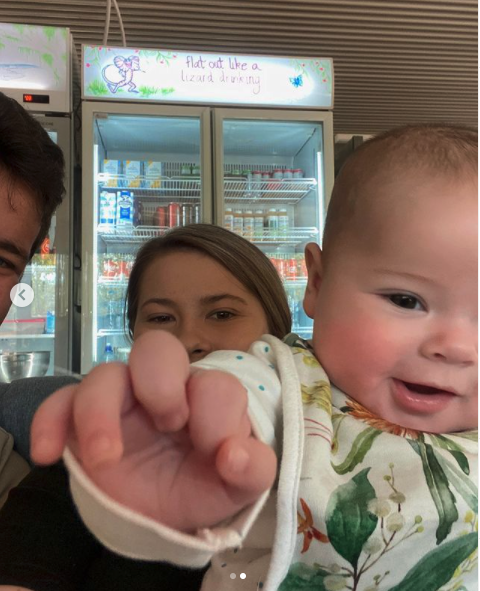 The new pics come almost three weeks after Bindi returned to the platform after she took a hiatus from social media. The 23-year-old made the decision to temporarily quit social media after shared a lengthy paragraph about the "psychological abuse" she suffered from her estranged grandfather Bob Irwin.
Bindi made the painful revelation in a Facebook comment in June, after she wrote a touching tribute to her father Steve, husband Chandler and father-in-law Chris to mark Father's Day in the United States.
When a fan asked about her grandfather, the 22-year-old did not hold back in her response.
"I really wish that my entire family could spend time with Grace," she began. "Unfortunately my grandfather Bob has shown no interest in spending time with me or my family.