"I found myself furious at God for taking my cousin Courtney's only child away," the 63-year-old added. "It doesn't get any more brutal than that, as many parents know all too well. I found myself holding onto my own children tighter, only to realize that if I hold on too tightly, I might inhibit their ability to live. So, I've checked myself and am focusing instead on just being with them."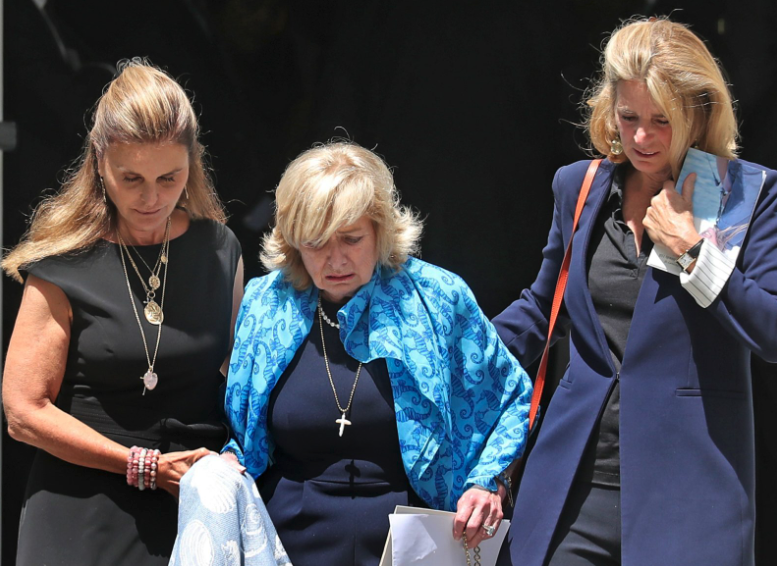 Shriver, who has four adult children with the Terminator star, went on to reveal how she became overwhelmed with grief in the weeks following Saoirse's death, admitting that it raked up feelings of grief for her parents and other family members, which she assumed she had already dealt with.
She added: "I sobbed for my cousin. I sobbed for all those who are suffering. I sobbed for my own grief, sadness, and fears. I thought I was done grieving the death of my mother, my father, my uncle, my marriage, and my old identity — all of which unfolded in rapid succession over the last 10 years — but turns out, I wasn't.
"I thought I was done grieving my youth, my children moving out, past mistakes, unrequited loves, etc., but turns out, I wasn't. I wasn't done with grief, and it wasn't done with me."
Maria continued: "I thought back to my cousin's daughter. I'm sure she would have been stunned to hear all the incredible things that were said at her funeral. It would have stopped her cold to realize how loved she was. I'm sure it would have been a huge relief for her to feel her worth. Yet, it was only in death that she found stillness.
"I remember sitting at her wake and thinking about how I want to feel peace in life, not in death. Lo and behold, just a few days later, I found it. It only took me 63 years."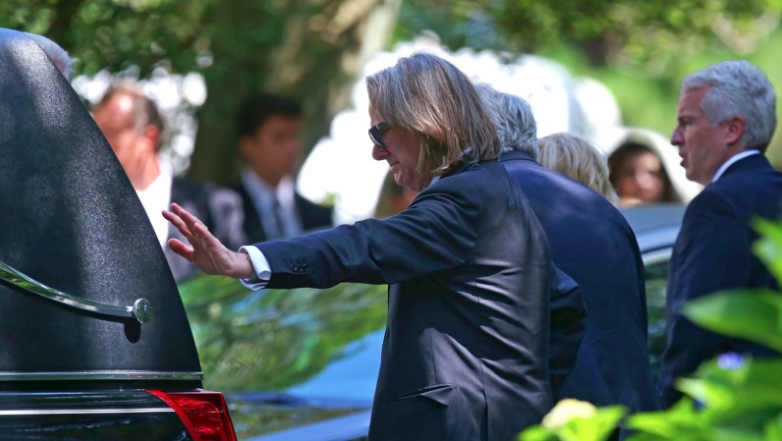 Saoirse's funeral took place just four days after her death, on August 5, with mourners gathering at Our Lady of Victory Church in Centerville, MA, to say goodbye to her. Her mother Courtney was seen embracing family members outside the church, while Saoirse's father Paul Hill could be seen in tears as he placed his hand on the hearse carrying his daughter's body.
Her grandmother, 91-year-old Ethel, was also at the funeral. According to the Boston Globe, the funeral service was followed by a private burial service for Saoirse's close family members.
At the service Saoirse's uncle Robert F Kennedy Junior spoke out about the tragic passing of his niece in a heartfelt eulogy, reportedly saying: "If anybody wondered whether God loves the Kennedy family, the proof is that he gave us Saoirse. We shouldn't be sad… we should be grateful we had her for 22 seasons."
Her uncle Timothy P. Shriver also paid tribute to his niece, adding: "We thank you Paul and Courtney for sharing this extraordinary gift with us, we really felt like she was ours and in so many ways, she was."