Now, speaking in an exclusive chat with Starts at 60, the father-of-one has recalled how he turned his life around and embraced a passion he'd long held private – while slowly building his savings back up to be able to live the comfortable lifestyle he'd always dreamed of.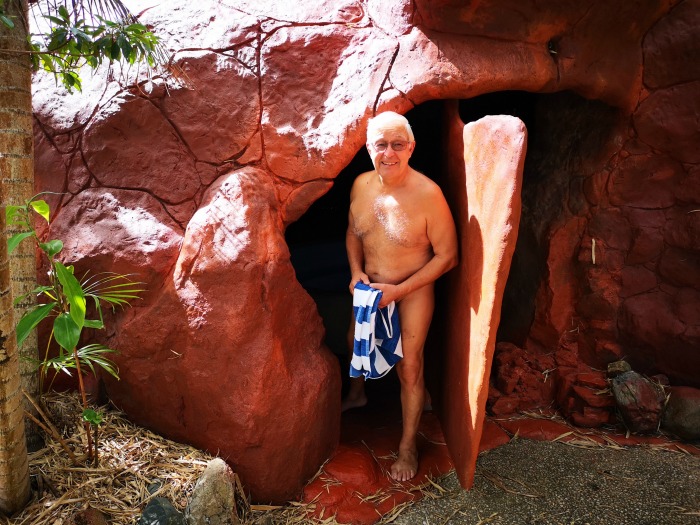 Rainer was working in a Sydney restaurant in the 1990s when he decided to invest in Great Southern Plantation, part of the country's largest agribusiness managed investment scheme (MIS) business at the time.
However, having seen his investment grow to around $500,000 over a decade, he lost the lot when the companies went into administration – forcing Rainer to sell properties he owned in NSW and give up on his long-held dream of creating his own mind, body and wellness centre there.
In a stroke of luck, Rainer had bought land in Noosa on the Sunshine Coast just two years before the devastating event, in the hopes of moving his then five-year-old daughter out of Sydney and into a more rural location.
Suddenly faced with an uncertain future, he put the money he made from his NSW units into the Noosa land and concentrated all his efforts on making it a success, as well as a happy home.
"I wanted to bring her [my daughter] up in peace and tranquillity and fresh air, out of Sydney," he explained. "I moved up because I had visited Airlie Beach before and always stopped at Noosa on the way up. I just loved it."

While he began by setting up a small wellness centre and running it quietly, Rainer threw caution to the wind six years ago and branched out to turn his property and land into a nudist retreat – using his own experience in the industry to build it into a success.
"I've been a naturist since I was 16, the weather is fine, why should I be in clothes? I've put huge walls around my property so I can walk around naked without anyone seeing me," he explained.
Recalling how he first discovered nudism, Rainer said: "My mother is a conductor, she's 92 now. She was an accordion teacher and we went every year to Yugoslavia at Easter. Over the summer holidays I went there before to stay with another conductor.
"I got a bladder infection one day because I wore stretched material shorts, like lycra. I went to the doctor and he said, 'You're German, why don't you go to FKK [Freikörperkultur, which translates to free body culture in English]'. I met a couple and they took me down to an island which was FKK."

Once there, he was overwhelmed by not only the confidence of the beachgoers, but also the beauty of the location itself.
"I was 16 at the time," he said. "There were about 500 people all naked.
He never forgot the experience and the effect it had on him and continued visiting and enjoying nudist retreats throughout his life, before finally realising a dream he never thought possible and building up his own Noosa Edge Nudist Retreat.
It has since become a huge success, offering Aussies and people visiting from around the world a chance to get away from every day life with a choice of three rooms, a spa, massage treatments, a luxury pool and even a secluded 'cave' available for hire for the night complete with a sex swing and private spa.

While clothes are optional in the pool area, guests are encouraged to spend their time there completely nude in order to embrace the tranquility of the surroundings and rediscover their passion for their partner, without fear of being judged.
Read more: Inside an Aussie nudist retreat: From sex swing grotto to private spa
Having watched her father build up his business, Rainer's daughter is completely comfortable with his way of life – despite not being a nudist herself.
"I have been nude with her since she was a kid," he explained. "She doesn't mind anything naked, but she is not a naturist as such. I'm not trying to change my daughter."
He added: "I walk around my retreat naked and she wears clothes, so what? If she was to walk through the door now, while I'm sat here naked, she'd just say, 'Hi Dad'!"
Starts at 60 want to hear from you, our readers! Do you have an incredible, real life story that you'd love to share? Contact our editorial team at [email protected] and your story could be published here.
Have you ever visited a nudist retreat?