This decadent and delicious dessert couldn't be any easier! With only five ingredients, you can whip this up in no time and feel like your own master chef!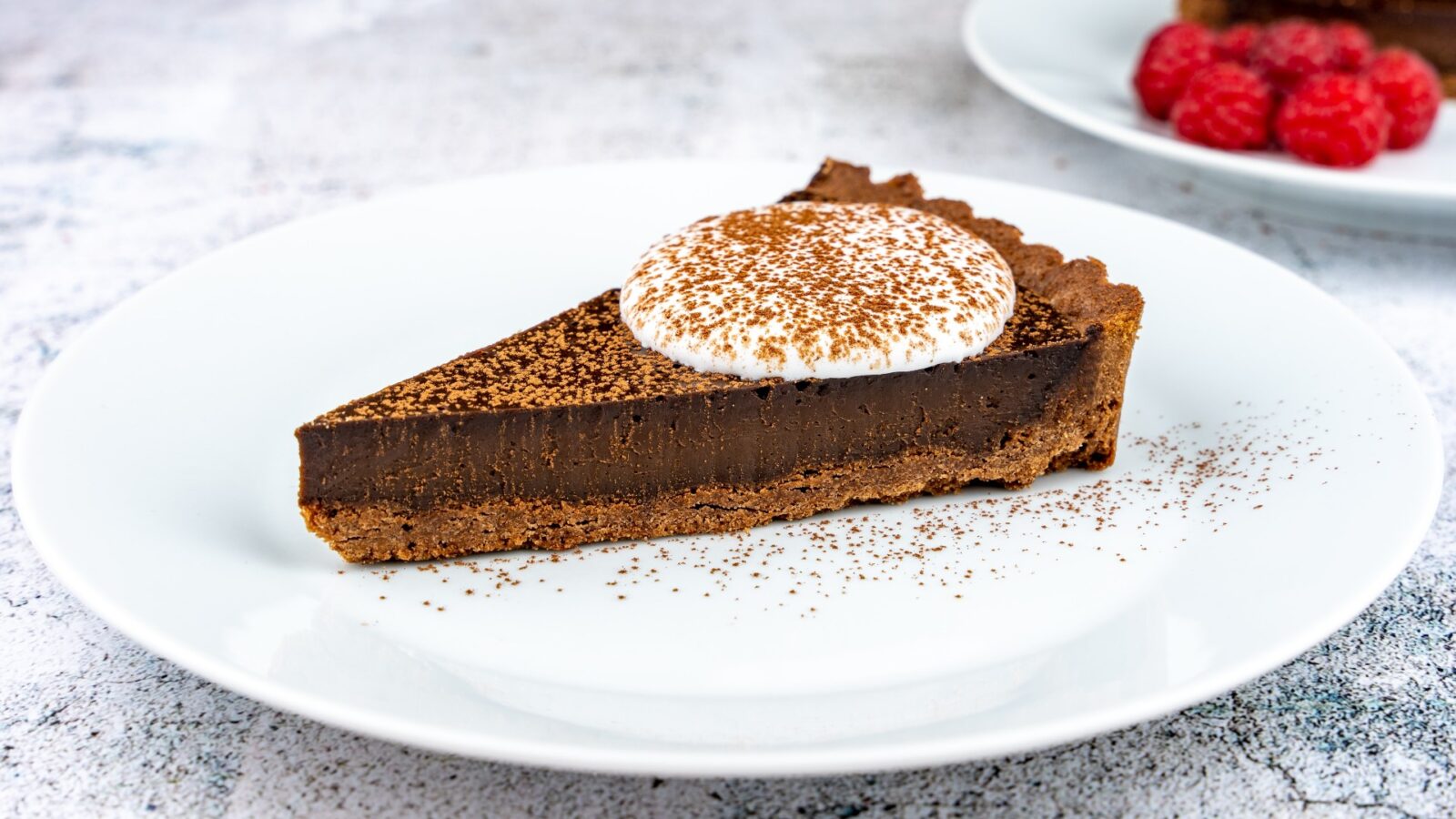 Ingredients
175g digestive biscuits, finely crushed
150g unsalted English butter
100ml British double fresh cream
200g block smooth dark chocolate, finely chopped
40g shelled pistachios, chopped
Method
In a large bowl, mix the crushed biscuits with 2/3 of the melted butter. Press into the base and up the sides of a 20cm round, loose-bottomed cake tin.
In a pan over low heat, gently warm the cream with the remaining butter until just below boiling point. Remove from the heat and add the chocolate, stirring until melted.
Allow the mixture to cool for 5 minutes, then pour into the base. Sprinkle over the pistachios and put in the fridge for 1-2 hours until set.
Serving tip: For an extra hit of flavour, finely chop mint leaves, whip through thickened cream and serve with the tart