And it appears Luhrmann's hard work had paid off, as the biopic is facing a $30 million box office debut, battling Tom Cruises Top Gun: Maverick for the number one spot- if successful Elvis will become the best non-franchise debut film of the pandemic era.
But it's not just regular movie goers who are in awe of the new film, Aussie Hollywood actor Hugh Jackman called it "incredible", even tweeting a special shout-out on Twitter to Hanks and Butler for bringing the legend back in full colour.
Observer film critic, Mark Kermode, gave the film a whopping five-star rating saying the "blistering pop biopic combines the kinetic musical madness of Moulin Rouge! with the turbo-charged irreverence of The Great Gatsby, the Shakespearian tragedy of Romeo+Juliet and the "what-all-of-it!?" ambition of Australia."
Kermode praised Butler's portrayal of Elvis saying that of all the actors who have previously tried to embody the "lightning-like magic" that is Elvis, "none has come close to the physical, emotional, electrical energy" than Butler.
According to Kermode, the film's mixture of vocals and portrayal of the changing face of racial America is the "cherry on the cake of a film that knows its subject but isn't afraid to play fast and loose with a familiar tune".
Culture Vultures' Maxence Vincent admitted he didn't think he would enjoy the film as much as he did, saying "Baz Luhrmann's Elvis shouldn't have worked, but from the minute it starts and Luhrmann's signature Bazmark logo appears on the screen, while a remixed version of 'Suspicious Minds' plays in the background, you know you're about to watch something special."
"What makes Elvis stand out amongst the sea of formulaic biopics is how Luhrmann pulls us in through his exuberant, and maximalist style. He pulls no punches in blowing you away from the film's spellbinding opening sequence with a barrage of camera tricks, split screens, overlays, multiple fades to blacks — you name it, it's all there," he said.
Vincent did admit though that those looking for a factual representation of the King of Rock's life will be "severely disappointed".
"It may not be the most accurate biopic ever made, but it doesn't matter. The film's style is so kinetic and brimming with creativity that all you need to do is let yourself melt away and bask in the sheer audaciousness Luhrmann brings with every frame," Vincent said.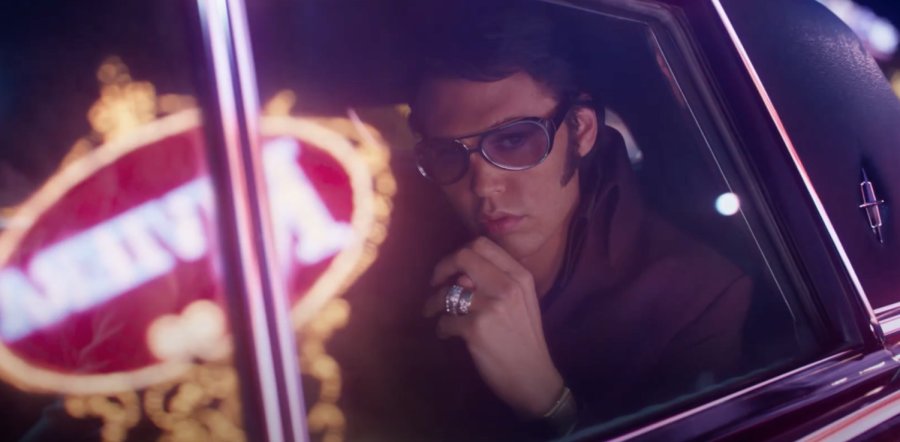 While many critics gave the film raving reviews, others didn't believe the movie quite lived up to its hype.
Film critic Robert Daniels from Roger Ebert gave the film a shockingly low score of one and a half stars, saying "Elvis brings all of the glitz, rhinestones, and jumpsuits you'd expect in an Elvis film, but without the necessary complexity for a movie from 2022 about the 'King'".
Daniel claims that while the film isn't without its pleasure, citing the film's extrapolation of commerce and race, it all too often "slips into a great white hope syndrome, whereby Presley is the sincere white hero unearthing the exotic and sensual Black artists of his era. B.B. King, Big Momma Thornton, and Little Richard (real-life supporters of Presley) exist solely as either bulletin board cheerleaders or alluring beings from a far-off land."
Daniels also says that while Hanks is known to be a biopic veteran, he wouldn't consider him a "transformative actor". Saying you could hear Hanks's accent slipping while the heavy prosthetics was robbing him of his facial range, the "underrated tool in his repertoire".
Daniels concluded his review by saying  "Elvis certainly works as a jukebox, and it does deliver exactly what you'd expect from a Luhrmann movie. But it never gets close to Presley; it never deals with the knotty man inside the jumpsuit; it never grapples with the complications in his legacy. It's overstuffed, bloated, and succumbs to trite biopic decisions."
Richard Brody from The New Yorker called Luhrmann's film a "Wikipedia entry" saying the film "owes little to its sense of style; it's a film of substance, but of bare substance, a mere photographic replica of a script that both conveys and squanders the power of Presley's authentic tragedy."
According to Brody, for "a movie that builds its drama around Elvis's struggle to reconcile his private self and his public one, it has almost nothing to say about Elvis as a person."
"Elvis is a cold, arm's-length, de-psychologized, intimacy-deprived view of Presley that Luhrmann microwaves with quick cuts, montages of multiple images arrayed side by side, tricky lighting, huge sets, crowd scenes, and, above all, the frenetic onstage impersonation of Elvis that its star, Austin Butler, delivers," Brody said.
Elvis is now showing in Australian cinemas across the country.