Young Aussie boy surprises everyone with crazy piano skills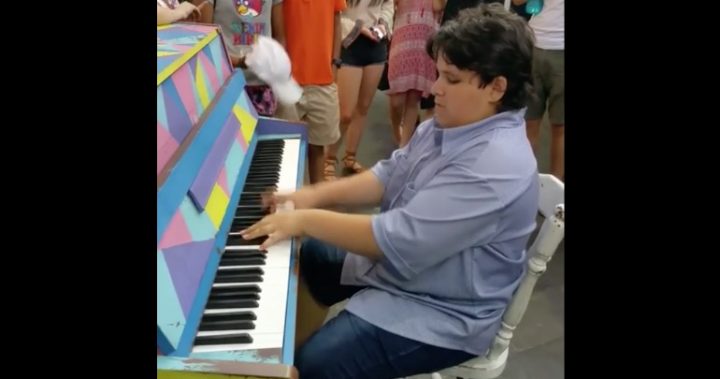 It's not every day you come across a child prodigy while doing your grocery shopping, but that's exactly what happened to people are Perth's Fremantle market last week!
People at the market were left gobsmacked when they heard someone playing the blues on a communal piano and discovered it was 11-year-old Louis Rebeiro when they went in for a closer look.
The young boy was visiting the market with his family when he saw the piano and was dared by his cousins to sit down and play.
His mother Lorena told the Daily Mail he has always loved music and started showing his incredible skill at a young age.
Lorena decided to film him playing that day and uploaded it to her social media where it quickly went viral.
Ad. Article continues below.
And no wonder – Louis is amazing!
The video has been flooded with comments from people astounded by what they had just watched.
"Wow! What a talent!" wrote one woman.
"Brilliant, what a ray of sunshine," said another.
While many kids these days seem content with sitting in front of the computer or television for hours on end, it's nice to see some are putting their passion into something as amazing as this.
Ad. Article continues below.
Lorena said she couldn't believe how many people had watched her darling boy play.
"We were blown away by the response that he's had! People were loving it," she said.
Take a look at Louis in action and tell us what you think! Isn't it great to see kids enjoying something like this nowadays?
Do you grandkids have any extra-special talents? Did this put a smile on your face?