Mend and make do: How women won the '40s with fabulous fashion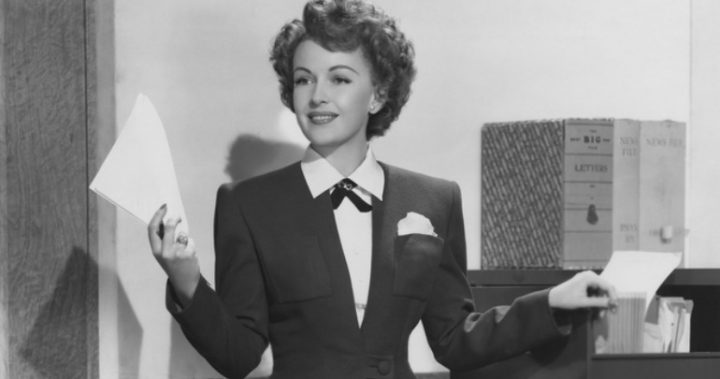 Fashion has been a form of empowerment for women for decades, but the 1940s were a particularly significant time. Not only were there two very different fashion styles of the era, but it was a time in which women were facing new challenges themselves.
Starts at 60 spoke with Charlotte Smith, the owner of The Darnell Collection, who explained why the two halves of the decade were so different with it came to fashion – an idea she'll be exploring tonight at '200 Years of Empowerment – A Fashion Journey', a gala catwalk event in Sydney that's supported by Westpac and designed to raise funds for Dress for Success. 
The first half of the '40s was the war era, with World War II and rationing leading to a heavy 'mend and make do' culture when it came to clothes.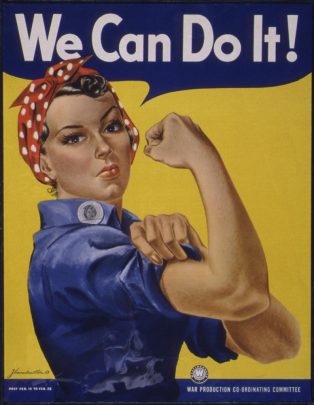 "Women were very much an active part of the war effort," Smith said. "For them, their clothing had to reflect either a change in their daily life, maybe they were taking on a man's job, because the men had gone out to fight, or with air raids and things they never knew what was going to happen in their daily life."
Ad. Article continues below.
It was around this time that trousers became more acceptable for women, tailoring took on a more masculine look and utility-style clothing grew in popularity. One thing Smith said she loved about the era, though, was the fact women were incredibly creative when it came to maintaining their glamour quotient.
"Even during rationing, if they couldn't afford or couldn't find stockings, they would actually create an illusion of a stocking," she explained, recalling how women painted their legs with nude-coloured make-up or whatever colouring they had to hand, then created a 'stocking seam' with eyeliner. "It was mending to make-do and I think that was an incredibly empowering way for women to be fashionable but to do it according to the circumstances in the world at the time."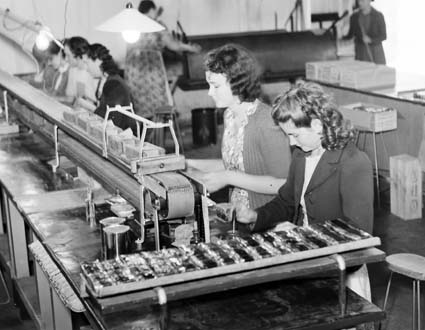 Women of the time were under pressure to look good no matter the circumstances, but doing so was morale boosting, Smith said.
"Magazines like Vogue admonished women for lowering their standards. They said 'your men are away fighting, the least you could do is when they return is to see you as beautiful and as stylish as you were before the way, before they left'."
The second half of the 1940s was every different, Smith said. With the war over, it was a whole new era in many ways.
Ad. Article continues below.
"Everything that was worn before the war was out of date overnight," she said.
Designer Christian Dior was putting women back in to nipped-in waists and full skirts, so they had to wear incredible foundation garments to match the fashion ideal, she explained. It was all part of his so-called New Look, which was designed to reinvigorate France's post-war fashion industry.
Ad. Article continues below.
"It shows that women were so obsessed with looking beautiful that they chose ways of having that New Look style, even if they couldn't afford Dior," Smith said. "If they had a sewing machine and could sew they could recreate Dior's look at home using fabrics of their own. Women were actually sewing at home and making these incredible outfits.That's why magazines were so important, giving them ideas."
Ad. Article continues below.
Smith said she felt large part of what made the '40s a great fashion era that women felt empowered to flip to whatever was hot at the time.
"Even if they couldn't afford it, you figured out a way of looking like you can," she said.
Dress for Success, supported by Westpac, empowers women to achieve economic independence by providing a network of support, professional attire and the development tools to help women thrive in work and in life.  Every dollar raised from the parade tonight goes toward supporting women in need to achieve economic independence.
What look do you love from the 40s?