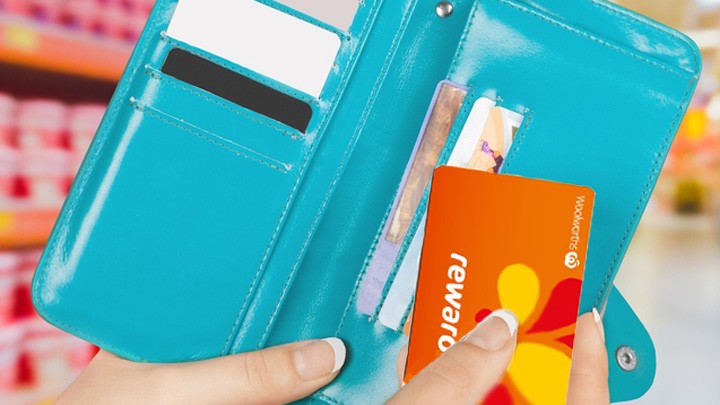 The Everyday Rewards card was well-loved in Australian supermarkets – it gave you money off your purchases at the checkout almost every time you shopped, it had a Qantas Frequent Flyer point system, and you could use it at Big W.
Now, all of those benefits have been scrapped in place of Woolworths Dollars, a scheme that has failed to please shoppers who have yet to see any rewards despite spending hundreds each week.
So as a way of saying sorry, Woolies have slashed prices on anything and everything in their store, from baguettes to specialty bread to cookies and chickens.
Woolworths' head of buying, Steve Donohue, told News Corp pasta and soft drinks were about to be reduced as well, and the savings were here to stay.
"This latest round of reductions means both staples and a few treats will be available at great low prices not just this month but into the future as well," he said.
UBS analyst Ben Gilbert told AAP loyalty programs are less important than lower everyday shelf prices when it comes to building customer loyalty – Aldi demonstrates this.
"People have been inundated by loyalty programs with the targeted promotions and activations," Mr Gilbert said.
"If consumers can trust that they can go into your store everyday and get the best price, that is ultimately what will drive them back again and again".
Fairfax journalist Sue Mitchell claimed that an analysis of one shopper's behaviour over four months revealed a Rewards point earn rate of 0.3%, which was far less than the 1.25% rate announced by Woolworths.
But it was the Qantas Frequent Flyer change that had customers furious. Luckily, there is good news in that department: the points will be back soon. 

Under the three-year deal, customers will soon be able to convert 10 Woolworths Dollars, earned on orange-ticketed items, into 870 Qantas points.
A Woolworths spokesman told News.com.au "Woolworths Rewards customers will be able to convert Woolworths Dollars to Qantas Frequent Flyer Points in the coming months as we've already announced. We'll certainly let our customers know when that starts."
The retailer admitted that issues surrounding its ticketing for rewards needed to be addressed with consumers claiming they are struggling to match the value they were receiving under the previous scheme, reports Mumbrella.
Tell us, do you still shop at Woolworths? Why or why not?
Comments