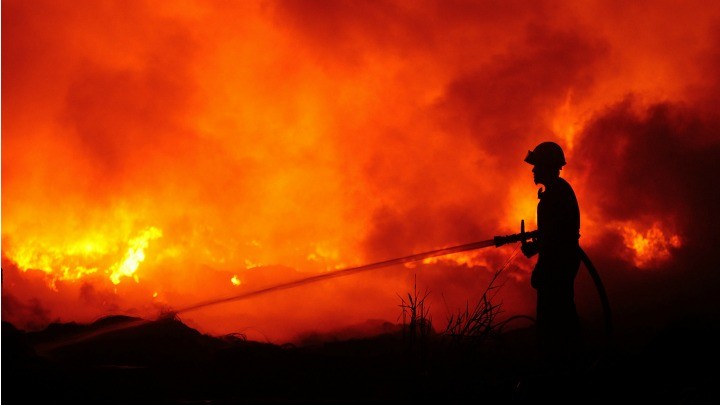 South Australian bushfire victims believe the state government isn't doing enough to help get communities back on their feet. They are calling for politicians to visit devastated parts of Pinery, a region outside Adelaide.
Just $60,000 has been paid to families affected by the recent Pinery fires. However curiously, the government received almost $2 million in State Emergency Relief donations from the public.
Fires swept through Pinery just before Christmas, killing 2 people and leaving 91 without homes. The devastating bushfires ravage over 85,000 hectares of land. Residents say the government response since then has been inadequate.
Local resident, Ms Rachel Thistleton told newspapers, "we are disappointed in the lack of financial assistance, support and services the government has provided in comparison to other Australian states".
Ms Thisleton is now launching a petition, calling for an independent inquiry into the government's response last month. The idea is gaining traction via Ms Thisleton's community Facebook page, Adelaide Fires 2015.
"The many residents we have and continue to assist do not feel supported and many question how they can be treated so differently to residents affected in other states. Our response is like a third world country", Ms Thisleton said.
Residents want a visit from South Australian Premier Jay Weatherill, and Emergency Services Minister Tony Piccolo. "Come up — it means a lot to people", said local farmer Thomas Shanahan.
"You have to be on the ground or at the coalface occasionally as a leader… When was the last time the Premier has driven up and seen the average person? We are within an hour north of Adelaide".
"The government needs to come out with a package that allows farmers and conservationists to regenerate properties", Mr Shanahan added about current bushfire relief packages.
However, government spokespersons have claimed that supporting regional South Australians will be a "significant ongoing expenditure". They claim more than $20 million has been committed to this cause already.
Do you think politicians are doing enough to support bushfire victims? Do you believe more of the $2 million State Emergency fund should be given to Pinery residents? How would you cope if you lost everything to a blaze?
Comments