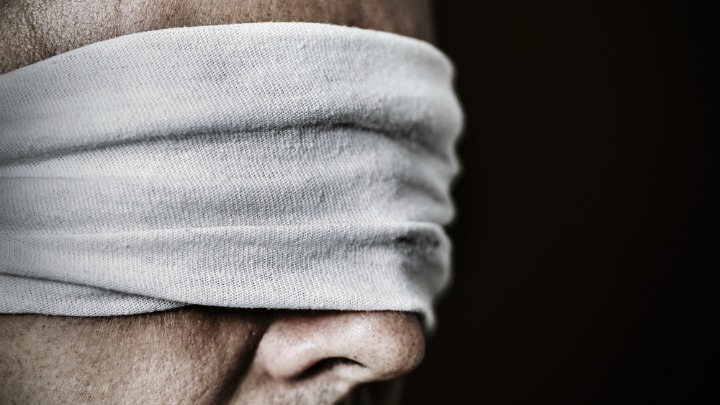 Kelly and her husband Steve have been married for a few years now and she recently related a story to Starts at 60 that had us laughing, but also wondering… Does your spouse or partner struggle to find things even when they are so obviously placed in front of them?
"I asked Steve to pass me a can of tinned tomatoes from the pantry the other night. I was cooking and prepping other aspects of the dish. He was more than happy to help, but after a few minutes he says, 'I can't find them. Are you sure you have some?'" Kelly says.
Kelly was sure she had the tomatoes because she'd purchased them and put them away the day before.
"'They should be on the third shelf down', I responded to him and he kept looking. A few moments later and he told me he still couldn't see them. By this stage I was becoming quite frustrated, but my hands were dirty, so through gritted teeth I told him to look again," Kelly says.
"Several minutes' passed and then he proclaimed, 'Found 'em' to which I had to ask where they were. 'On the third shelf down' was his response, but he claims he didn't see them the first couple of times because the label wasn't facing forward and he couldn't make out the picture."
Kelly says she had to refrain herself from questioning her husband's ability to read. However, she wonders if this sort of occurrence is common among spouses and partners.
"Don't get me wrong," she says. "My husband is great, highly intelligent even, but he's useless at finding stuff. It can be sitting right in front of his face, but he still cannot see it. It's so frustrating!"
Have you ever faced a similar situation? What does your spouse or partner do that makes you question their intelligence?
Comments