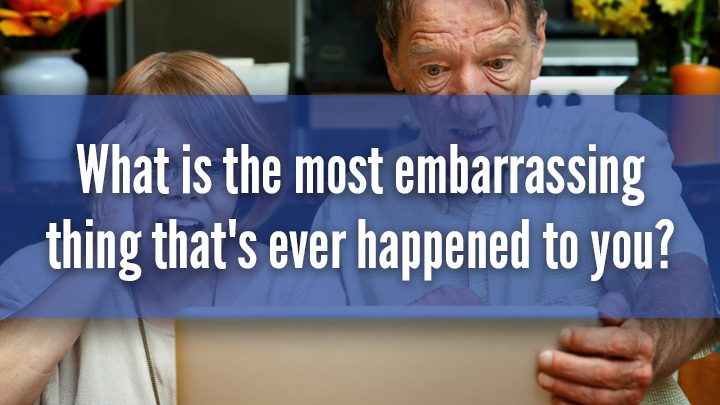 It's human nature that sometimes things happen that make you wish the ground would open up and swallow you whole.
Take John Travolta for example. The Grease start famously fluffed his lines while on stage at the Oscars in 2014, introducing actress and singer Idina Menzel as 'Adele Dazeem', which prompted hundreds of jokes worldwide. The good news is that Menzel was a good sport about it and got retribution the following year when she introduced Travolta as 'Glom Gazingo'.
What about Madonna. The hit singer and actress might have regretted her decision to wear a cape at the 2015 Brit Awards when it saw her backing dancers strangle her of the stage when they attempted to remove it during her performance.
And who can forget that unfortunate incident involving David Hasselhoff? Way back in 2007, the Hoff's addiction to the drink was broadcast online for all to see thanks to his well-meaning daughter. She filmed him in a drunken stupor wolfing down a hamburger on the floor of his apartment. But however embarrassing that moment was, the move was enough motivation to get the Knight Rider star into Alcoholics Anonymous where he learnt how to get his problem under control.
We know it can be difficult to own up to some of the embarrassing moments you've had, but rest assured there is no judgement here at Starts at 60.
Tell us, what's the most embarrassing thing to ever happen to you?
Comments