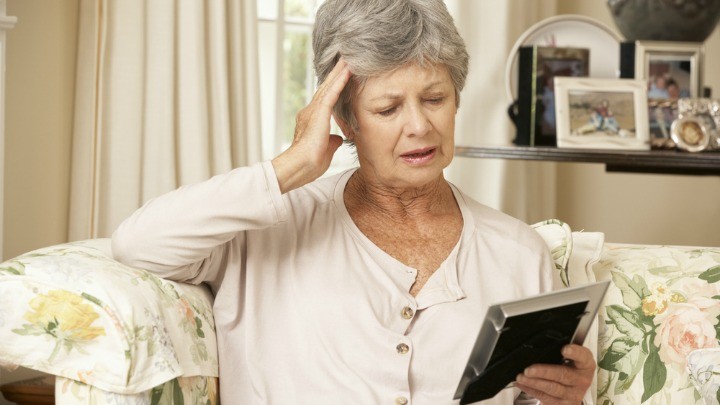 As parents we hope that when our children grow up they will understand the sacrifices we made for them and maybe even step in to look after us the way we did for them.
Sadly, it doesn't always play out this way.
There are so many stories of this epidemic… Children who abandon their parents in later life.
Judy is a 67-year-old widower with three children, five grandchildren but hasn't seen any of them for years.
"I gave birth to three children, but now they are strangers to me. I breaks my heart and I miss them terribly."
"I have racked my mind to try to work out what I have done that could have justified the abandonment. I am at a loss to what I've done or said."
Judy has now given up trying to contact her children but sill diligently sends presents each year to the grandchildren on their birthday.
There have been multiple reports about parents who are isolated from their adult children and they have all received an overwhelming response from others who say they are both bewildered and saddened by the strained relations with their adult children who they brought up as best they could.
So what is the reason for this epidemic? Does it stem from a specific incident, an argument, a criticism taken the wrong way, the disapproval of a new partner, or perhaps it can be from some unresolved tensions from earlier years?
Or perhaps expectations of parenting have expanded dramatically. Today we see images of perfect families in advertising and these could lead to envy and deprivation if childhood memories do not live up to these ideals. Perhaps the new generation has become too self involved…
Jane who grew up in the 60s jokes "we were grateful if our parents fed, sheltered us and sent us to school, our kids got everything and yet they still want more".
One father of three children tells of how he and his wife have been cut off and ignored by their eldest son who is now a highly successful businessman. On mother's day he refused to visit, "We received an hour-long rant on all the things we'd done wrong as parents, including once driving away from him when he was naughty. We did this to all of our children at one stage or another and was quite effective. It taught them a lesson and made them behave better. They turned out ok and we were just trying to do the best we could as parents at the time".
Some mothers think that childcare might have impacted early bonding. They worry that they left their children in the care of others too early and tarnished the bond between mother and child.
Perhaps it has to do with today's society, which is busier than ever before, and the shifting dynamic of the family unit. Families are now no longer based on biological connections and we now have more mixed and blended families, gay parenting and friendship groups that converge to become todays family unit.
The tradition of going home for a Sunday roast and other rituals seems to be dissipating in this time of loosening family bonds.
Maybe it has to do with the way we handle conflict? How many criticisms and arguments are held in family units with so many things unresolved, left to stew with resentment over the years.
For whatever reason this lack of interest from some children in reaching out to their parents is having a real impact. Some mothers feel a lack of identity when abandoned by their children. Motherhood was such a large part of their lives and when it is gone there is a big hole.
Ruby, who has also had also been abandoned by her daughter, has decided to give up contacting her children and grandchildren. "I just started to feel like a stalker and have now decided to get on with my life".
"Of course it still hurts, but I keep myself busy. I have joined a quilt club and practice yoga and dancing," she said.
Ruby recalls with angst her own mother who she left in England to migrate to Australia.
"I used to receive letters from her all the time, letting me know how much she missed me and how sad she was not seeing the children grow up. I now know how she feels".
"Sometimes that is just the way life turns out and we just have to make the most of what we have," she said.
Can you relate to this experience? Do you or anyone you know have a strained relationships with your/their family?
Comments