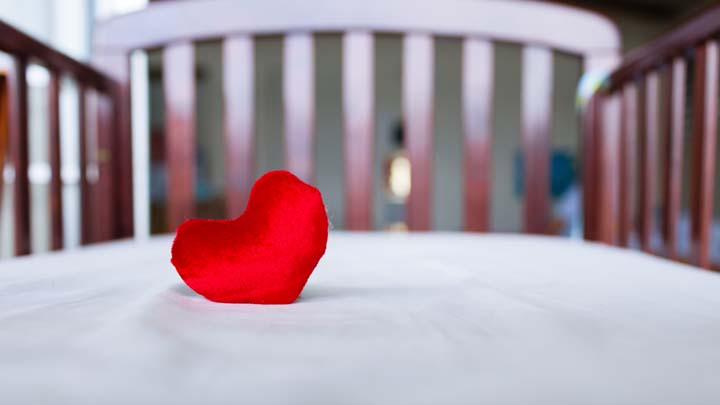 Adoption did not mean a lot to me at first. Apparently Mum told me I was adopted but I really did not remember or know what it was until I was about 12 years old. Someone at school told me I was adopted and I went home and asked my mum. She told me she had already told me before.
I had been adopted at a number of weeks old, from a small hospital in Wynnum, which at the time only had about 12 beds. When I went home to my new parents I was put in a home for a few months as my new mother had been very sick for two years after she had had toxemia of pregnancy and a heart attack when my sister was born. She took a long time to learn to walk after her illness.
So it was my dad who looked after me and did my nappies at first. He had been busy boasting to the relatives he had adopted a child. My aunt would not touch me (Dad told me), but my uncle actually told Dad that I was not a child, I was now his daughter. From that day until the day Dad died my treatment was equal to that of my sister and he has always been my role model and my treasure. Mum took a great interest in everything I did from ballet, costumes, holidays, sewing, nature, and my homework and she was an absolute gem.
I was a bit of a tom boy so Dad taught me to mow lawns, fix roofs, change a tyre, and I generally watched all the maintenance activities he did around home. My sister did a lot of cooking with Mum. I was sent to a private girls school and given every opportunity to excel in everything I did. When I reached 21 I found my adoption papers in the false bottom of Dad's deed box. It was rather a surprise as I had really not given the adoption much thought over the years. I had been given the name of Lindal Lee at birth (which was new to me) and I got a quick look at the hospital name but nothing else. I got married three weeks later.
It was not until I was 27 years old, I decided I would like to try and find my natural family. I contacted an organisation in Brisbane (Jigsaw International) and registered my name as looking for my parents. The woman asked me where I was born and said she might be able to help me but she would need to check the books. It was a few days later she rang and said she had my mother on file looking for me and would I like to meet her. Wow, what a shock!
I arranged a meeting for a few days time. Now everyone had warned me of emotional blackmail and problems letting strangers into your life. So I arranged to meet her in a public area at a shopping centre and did not let the agency tell her my name or anything about my life. I never realised the stress levels attached with meeting your natural family. I did not want my mum and dad to know that I was meeting her so I said nothing to them as I had a wonderful life. I was a mess…..!
The day arrived and I went to the shopping centre dressed to the nines. There she was a little plump lady standing in front of the shop with the biggest bouquet of flowers, so big it was over three feet long. She was very nice, and alongside her was my full brother. We went for coffee and I do not think my brother let go of my hand until about three hours later when I left.
What I found was she had given me up for adoption as she was in between marriages and did not want to lose her first two boys. She had got pregnant soon after with my brother 11 months later to the same father. She was not telling me the whole story of "how many children" and I was not telling her "who I was". It was quite some time before all the stories came out of the woodwork. Actually one of the sisters, who was not good at reading, saw my picture in the paper in the social columns, so they did eventually find out.
One thing I did realise when meeting my natural family was that they were really strangers with a lot in common. My family were the people who brought me up and gave me a wonderful life, changed my nappy, took me to the light opera, taught me to use a grinder. My family spent time with me teaching me to mow, cook and sew, change tyres, and they lived their life with me. My family included my sister, who used to teach me to put make up on, climb trees, hold snakes and even have midnight picnics. My real family were the people who loved me throughout my life and and enjoyed every moment with me.
I do stay in touch with my natural siblings, but my natural mother and father have since passed away.
Tell us, has adoption touched your life? Share a story with us today.
Comments