Fastest and easiest way to peel and devein prawns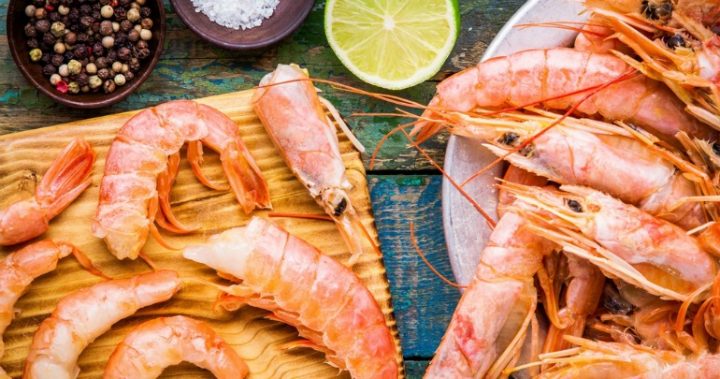 Prawns are delicious. But you know what they say, no pain, no gain! There are so many prawn-peeling techniques out there, from cutting the back with a knife to peeling one section at a time. Is there a faster and easier way to do it so we spend less time peeling and more time eating? Prawns can be a pain to clean, but follow these steps and you'll have the prawns ready for the barbie, salad or seafood platter in no time.
Step 1: Put the prawn flat on the board or plate. Get your thumbs underneath the prawn legs.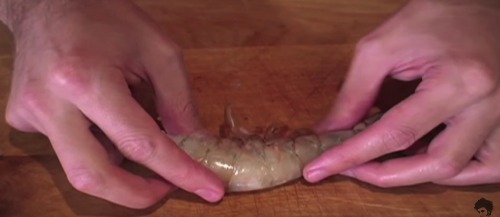 Step 2:  Push forward along the legs to pry the shell open.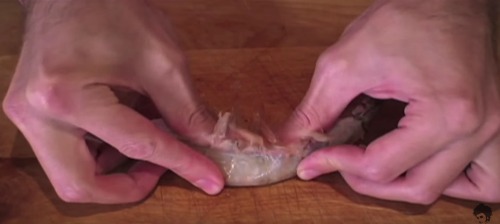 Ad. Article continues below.
Step 3: Now that the shell is loose, push both thumbs forward to remove it completely.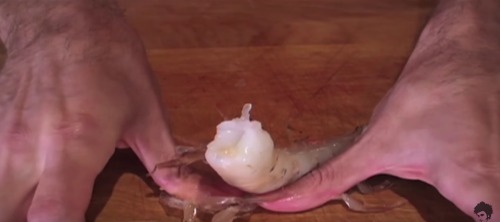 To devein the prawn, use a small toothpick and poke a hole in the back of the prawn underneath the dark vein. Lift up and pull out the vein. So easy!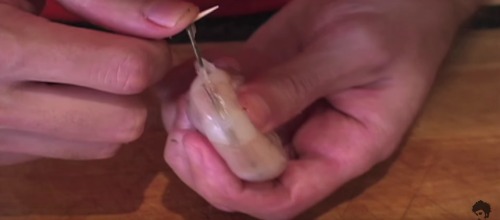 Hard to imagine?
Ad. Article continues below.
Watch this video to see how easily it can be done…
Bonus! Succulent prawn barbie recipe.
Combine butter, oil, herbs, lemon juice, garlic, shallots, salt and pepper in a mixing bowl.
Mix in prawns.
Marinate at room temperature 1 hour.
Stirring occasionally.
Prepare barbecue on medium heat.
Thread prawns on narrow skewers.
Grill until just opaque, about 2 minutes per side. Done!
All step-by-step photos by Fude House.
How do you normally peel your prawns?