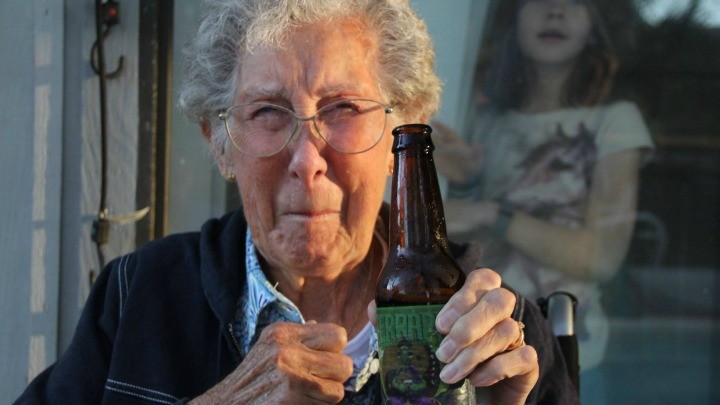 90-year-old Norma has faced her fair share of tragedy, but she isn't letting that stop her from living the rest of her days to the fullest!
The Little Things reported that just days after the passing of Leo, her husband of 67 years, Norma was diagnosed with a terminal, cancerous mass in her uterus.
Instead of attempting surgery and multiple rounds of chemotherapy and radiation, Norma decided to pack her bags and hit the road. When faced with medical options Norma reportedly told doctors, "I'm 90 years old. I'm hitting the road."
According to The Little Things one of Norma's doctors fully supported her decision to turn down treatment and wished her well on her travels saying, "ICU, nursing homes, awful side effects and honestly, there is no guarantee she will survive the initial surgery to remove the mass. [She is] doing exactly what I would do in this situation."
She bid farewell to her friends and staff at the nursing home and rented out an RV camper with her family to travel. Initially, her family were not thrilled about the idea of her travelling alone or leaving the nursing home so, they decided they would go with her and take her to all the destinations she had never been to before.
Originally from Michigan, Norma and her family have been travelling for the last six months and have visited several stunning national parks, taking in the scenery across the country. They have also travelled out side the United States to places like China, Germany and France.
Luckily, Norma is yet to experience any pain or drastic side effects from her cancer and has been able to fully enjoy her trips to the Rocky Mountains, New Orleans, a hot air balloon ride over Florida and even joining in a Native American ceremony.
After finding out that her Facebook page has attracted over 7,000 followers, Norma said, "I am pleased to know that I can be an inspiration to so many."
Her advice for everyone is, "keep praying every day, and God will take care of you, even when it feels like you can't take care of yourself… Just keep on going every day, that's about it."
Where would you go?
Here are some photos of her journey so far:
Comments