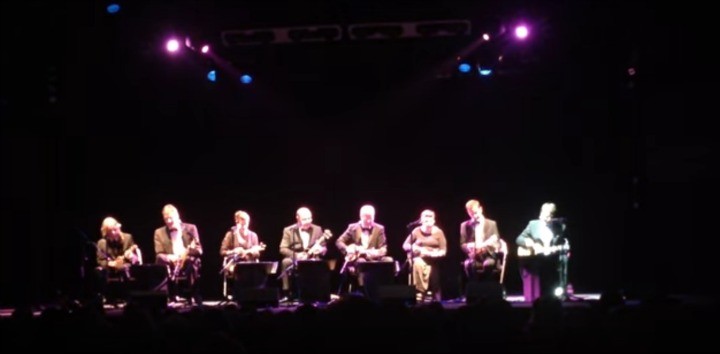 The ukulele is often misunderstood as an instrument, with many believing it is just a small guitar or a child's toy, but this incredible video is here to prove those naysayers wrong!
Below is a clip of the Ukulele Orchestra of Great Britain playing a wonderful version of the R. Kelly classic, "I Believe I Can Fly" on their beloved instruments.
The orchestra was founded in 1985 as a bit of fun and has since become incredibly popular, hosting concerts all over the world. Their mission is to show the world just how amazing the ukulele is and the video below is their proof!
They have held numerous sold out concerts in Great Britain, Germany, Sweden, Finland, America, Canada, Japan and New Zealand, just to name a few. In 2012 they played an incredible sold-out show at the Sydney Opera House.
The current ensemble has been playing together for over 20 years and has become a huge sensation. Watch the video below to see how incredibly talented they are, and how wonderful the ukulele is as an instrument.
What do you think of their version? Do you love the sound of the ukulele?
Comments