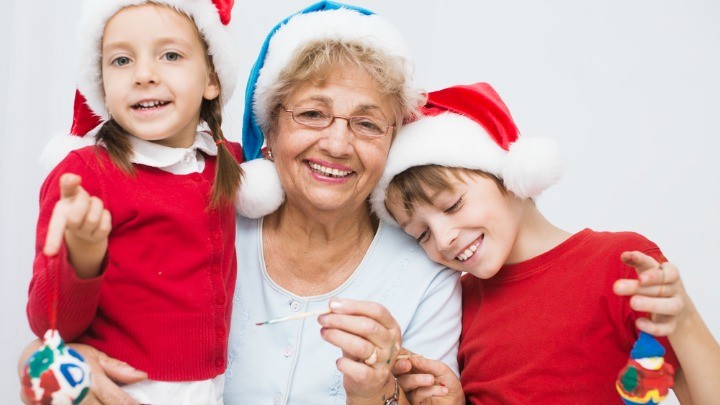 Every year, around November 25, my darling husband says to me, "Now dear, how about we don't go overboard this year?"
Well, guess what, my dear? It's too late!
Little does he know I've been shopping online for months already and the ornaments box has some new treasures I bought in July. I've planned the grandkids' presents with their parents, ordered him that ridiculous gadget he thinks he wants and bought an elf to position in new, fun places throughout the school holidays.
I know, I know. It's not the done thing to buy into the commercialism of Christmas these days, but I just can't help myself.
When I was growing up, Christmases were simple affairs. A real tree, a roast chook, new school shoes, a new game and a packet of pencils.
We cooked and cleaned like mad because my mother insisted the house be spanking clean for the big day, which was all over after lunchtime and life went on as normal.
Don't get me wrong, Christmas was always nice, but it wasn't magical.
When my children were small I tried my best to pour magic into their Christmases – flour on the floor with reindeer footprints, stockings bursting with little treats, choosing the one big present that would make their jaw drop open and eyes shine like Rudolf's nose.
Was it too much? Apparently so – I've been informed this year that I am not to go overboard, only this time the whole family is ganging up on me. My daughter and son have issued a list of presents for the children; practical (ie boring) things they need.
They tell me "Christmas isn't just about presents, Mum" and "Don't spoil the kids" and "They don't need any more toys".
Do they think I don't know that Christmas is about more than stuff?
It's not just buying presents that I enjoy, it's the look on their faces that says it's exactly what they want. It's the joy of seeing them tear into the wrapping and the excitement when they see the elf has moved mysteriously to another part of the house.
When my children were small I never felt I had the time or money to get Christmas just right. But here I am with a little of both to spare, and a lot of love to give.
So don't tell me I can't go overboard this Christmas because I already have.
Do you love Christmas? Do you love spoiling your grandchildren and "going overboard" or do you prefer to keep things simple?
Comments