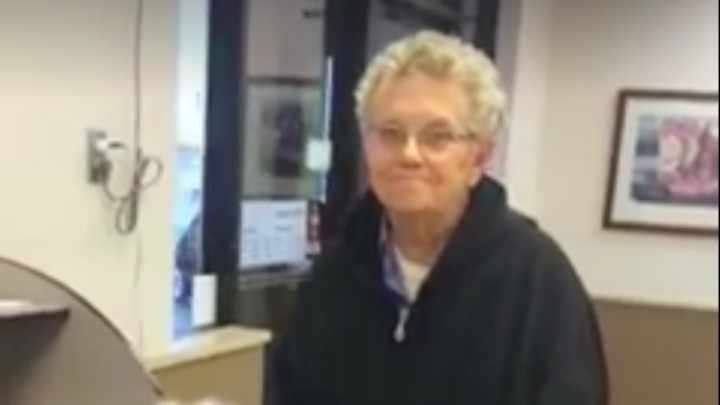 Have you known people who just seem to get all the bad luck but take it in their stride? Those people with hearts of gold and not a negative word to be heard coming out of their mouth?
We recently came across this heart felt story and thought it just needed to be shared! Charlotte is a 73 year old lady who had a stroke at the age of 25. She can't use her left arm but she has been working at McDonald's for 13 years. She has the most beautiful, positive attitude, here is a small clip of her story shared by McDonald's customer Nada Seyam…
"I stopped at McDonald's in Blackwell Oklahoma on my way coming back to Dallas. I watched this wonderful woman clean tables and change 4 trash cans. I wanted to talk to her but I was speechless I didn't know what to say, so I asked her if I could record her and she said yes. Her name is Charlotte she's 73, had a stroke at the age of 25. She's been working at McDonald's for 13 years.
My kids and I Watched her do all the work that she was doing with one hand and I thought what an amazing woman. She gave me hope and to be thankful for everything we have. Charlotte gave me this feeling that no matter what we should never give up. Please share she deserves a Thank you from all of us."#LoveWhatMatters Video courtesy of Nada Seyam
Posted by Love What Matters on Tuesday, February 16, 2016
Do you know of someone whose story you think needs to be shared?
Comments