There's good news coming out of New Zealand after the earthquake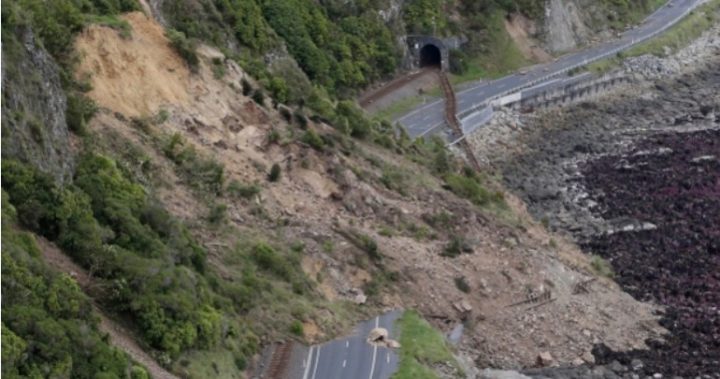 At least two people have ookseen confirmed dead following the series of earthquakes that jolted New Zealand in the early hours of November 14, but there is some good news coming out of the country.
A 100-year-old woman, who was buried under rubble after her farmhouse was brought to the ground by the earthquake, has been pulled out alive.
Earlier this year, Margaret Edgar celebrated her 100th birthday. Today, she was pulled alive from the rubble. #eqnz https://t.co/bevnOzl4RX pic.twitter.com/gbYnOVOoZT

— Stuff.co.nz News (@NZStuff) November 14, 2016
Margaret Edgar had been sleeping inside her country home near Kaikoura with her son and daughter-in-law when the earthquake hit and not only did the quake's impact destroy the 20-room farmhouse, but it meant all three were trapped beneath the rubble.
Ad. Article continues below.
Rescue crews searched at length for the family, and while Edgar's son Louis was unfortunately killed in the collapse, her daughter-in-law was also pulled from the rubble alive.
In more good news, three cows that were stranded on a grassy island following the earthquake have now been rescued.
The stranded cows made international headlines after an aerial shot of them emerged. The paddock in which they were grazing had been completely devastated by the earthquake and the likelihood of further landslides from the tremors that followed the 7.8 magnitude event put them at risk.
As explained be renowned Australian vet and television presenter Dr Chris Brown, local farmers took to the rescue with picks and shovels to free the cows who were in desperate need of food and water.
Ad. Article continues below.
Two severe 5.2 and 5.8 magnitude earthquakes have been recorded in the north of the South Island on November 15, and thousands of residents and tourists trapped as a result of the event on November 14 have been told to conserve food and water supplies.
Well that was freaky sitting in Parliament with the finance minister talking about #eqnz when quite a large one hit, English keeps talking!

— Jane Patterson (@janepatterson) November 15, 2016
Do you have friends or family affected by the earthquakes in New Zealand? What well wishes and messages of support do you have for NZ as they deal with the crisis of this natural disaster?